June 23 - July 2, 2022
Sister Cities Edition
Dee Dee Bridgewater
July 2, 2022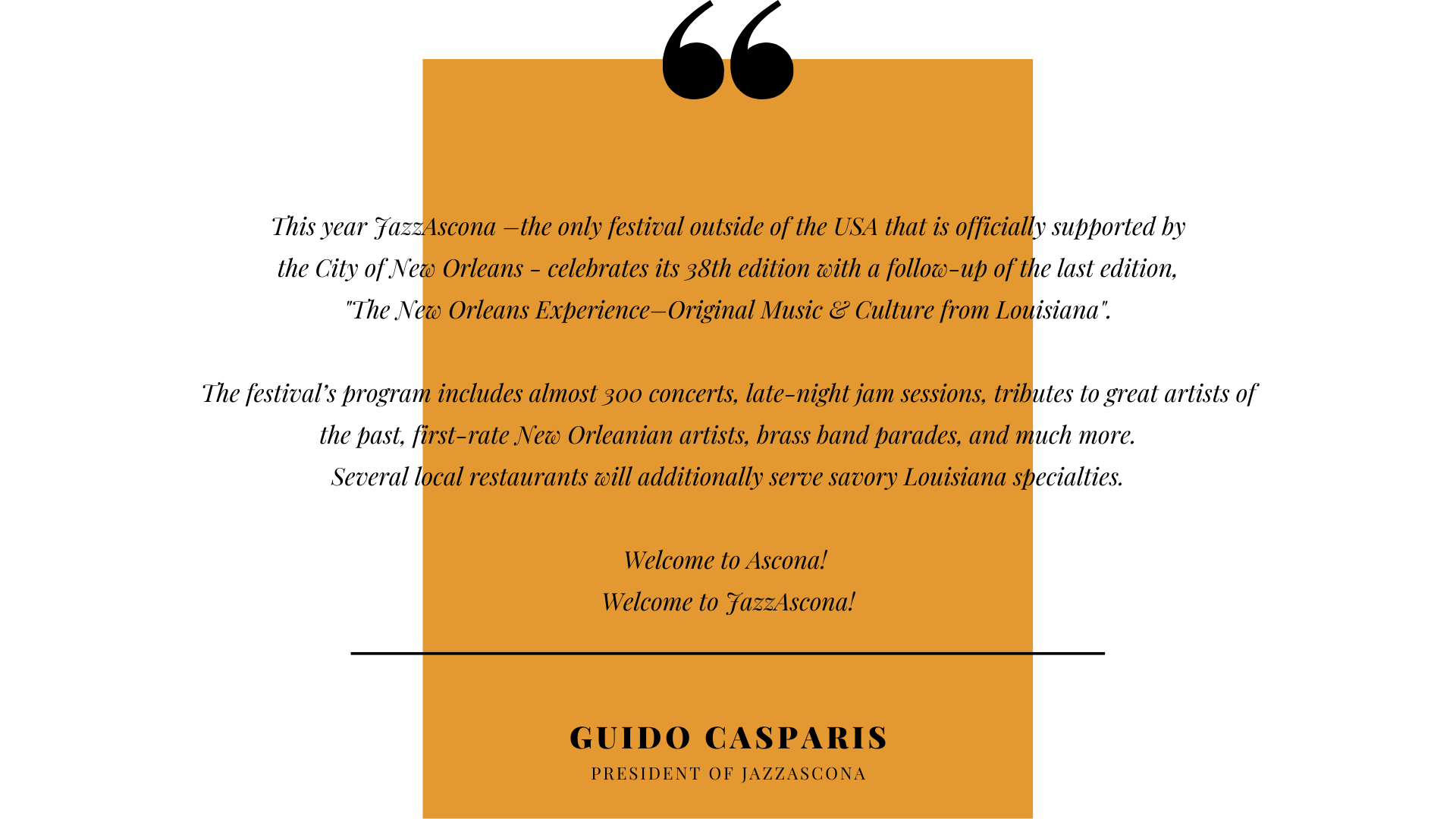 This year JazzAscona –the only festival outside of the USA that is officially supported by
the City of New Orleans – celebrates its 38th edition with a follow-up of the last edition,
"The New Orleans Experience–Original Music & Culture from Louisiana".
The festival's program includes almost 300 concerts, late-night jam sessions, tributes to great artists of the past, first-rate New Orleanian artists, brass band parades, and much more.
Several local restaurants will additionally serve savory Louisiana specialties.
Welcome to Ascona!
Welcome to JazzAscona!
GUIDO CASPARIS,
President of JazzAscona
New Orleans and Ascona are Sister Cities
The two towns have had strong ties for decades, now they are happy to announce the signing of the official documents that will lead to a formal linking of the two municipalities.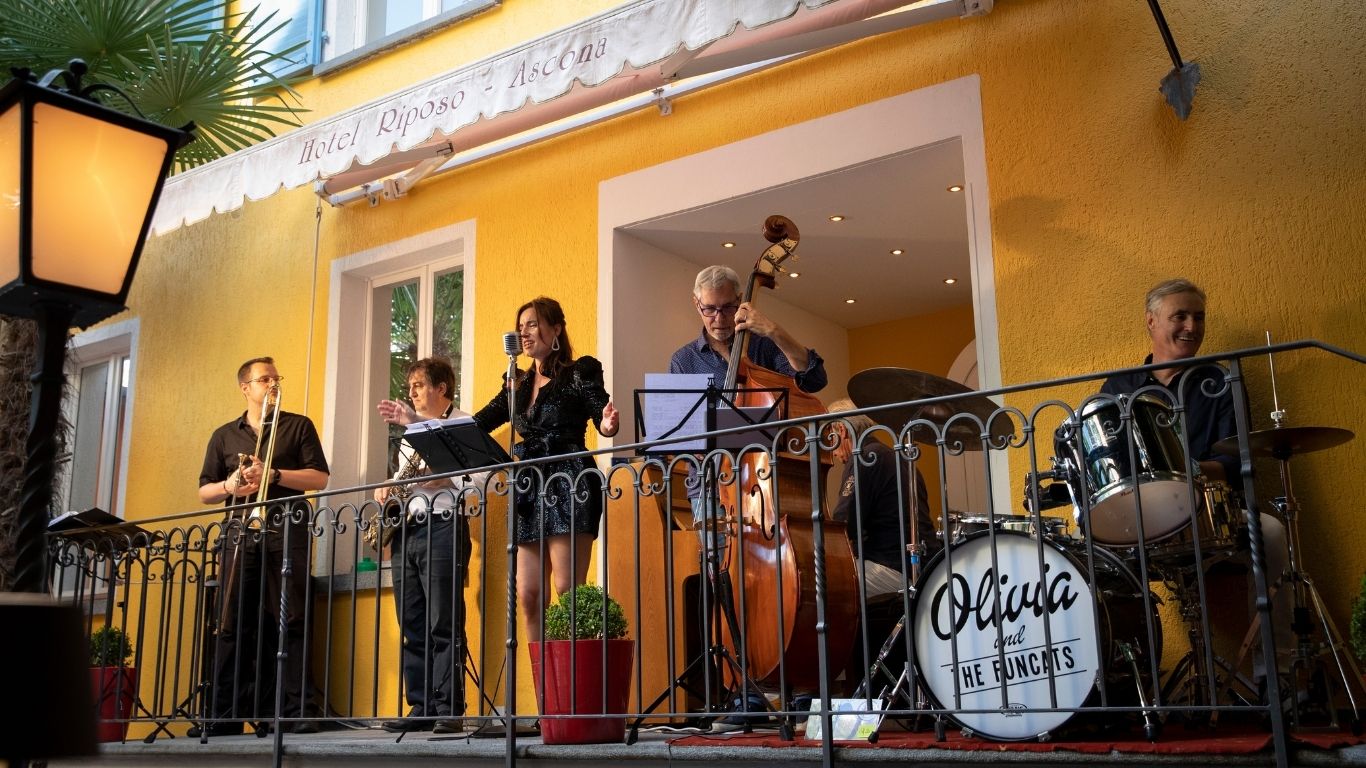 Music Hours
This year, the JazzAscona guests will experience even more music all around town…
Sax Gordon at JazzAscona 2022
With his energetic, soulful show he had the JazzAscona audience vibrating and dancing: Detroit saxophonist Sax Gordon, as the winner of the 2019 AET My Choice – Audience Award, will return to the next edition of the festival.
JazzAscona 2022 will be "free entry"
As in the old days, starting in 2022, all festival concerts and workshops will be free!
The Jazz Gazette is out!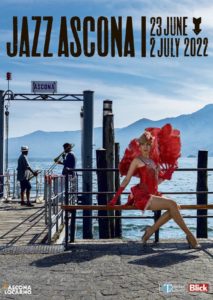 As an insert, with Tessiner Zeitung (June 10) and  with Blick (June 11). Don't miss it!
Who would you like to see at JazzAscona?
Here's the "wishlist", add yours!
Support the festival!
This year, JazzAscona will be 100% free. No more gates, queues, counters nor tickets! The festival will furthermore go beyond the lakeside promenade, involving the entire town and spread the music and it's atmosphere throughout the centre.