COSIMO AND THE HOT COALS
Cosimo Pignataro, trumpet & vocals | Martin di Pietro, piano | Stefano Della Grotta, guitar & banjo | Michele Capasso, drums | Mirko Boles, doublebass | Giovanni Amodeo, clarinet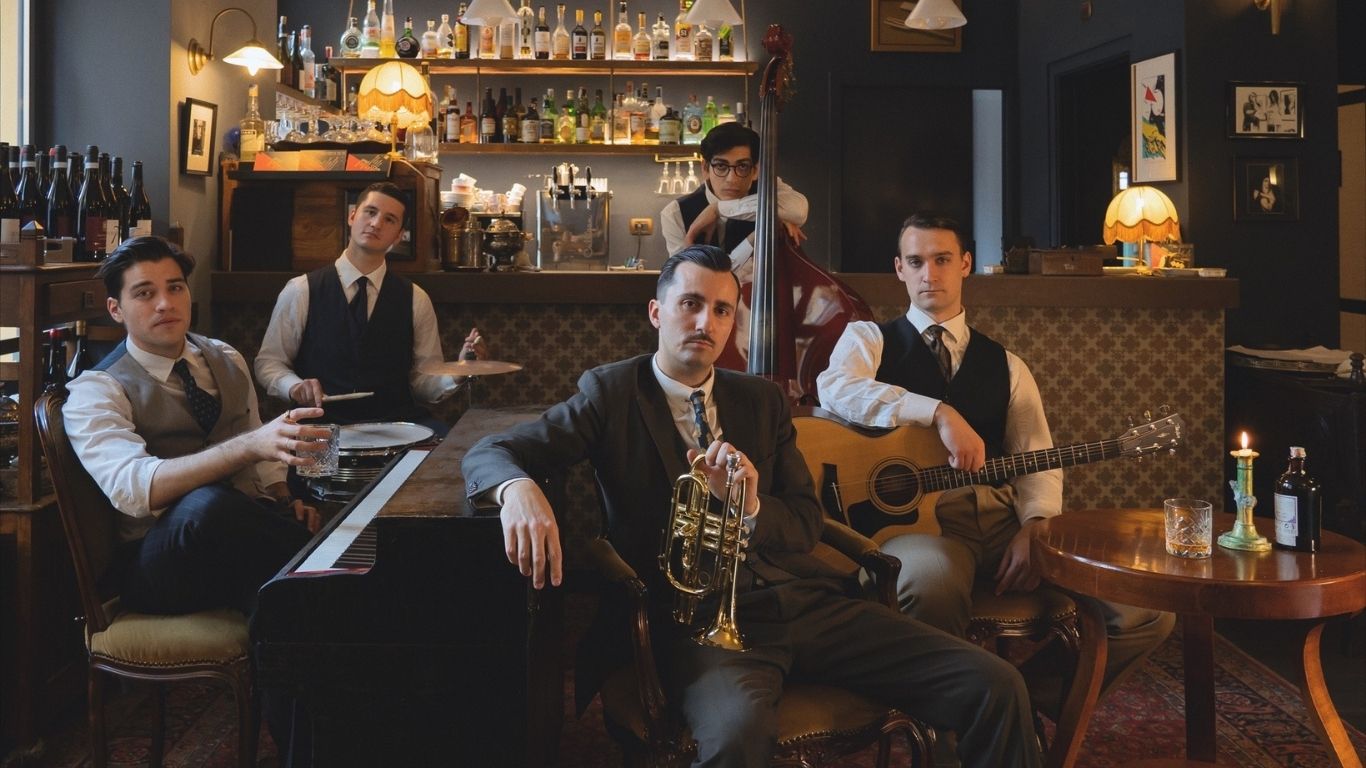 Cinque gentleman e il suono dei ruggenti anni '20
Cosimo and the Hot Coals è una jazz band italiana di 5 elementi che propone un repertorio che spazia dalla tradizione di New Orleans e dell'Hot Jazz allo Swing degli anni '20 e '30.
La band è guidata dal cornettista, trombettista e cantante Cosimo Pignataro che è accompagnato dai suoi quattro Hot Coals: Martin Di Pietro (pianoforte), Stefano Della Grotta (chitarra e banjo), Mirko Boles (contrabbasso) e Michele Capasso (batteria).
Si esibiscono in jazz club, festival ed eventi di danza swing in Italia e in Europa. I ballerini di Lindy hop e gli amanti della musica si scatenano con la loro musica, una musica che sembra avere il potere di raggiungere e riscaldare ogni tipo di persona, dai piedi al cuore.
Cosimo and the Hot Coals
26.6 2022

FIRST TIME AT JAZZASCONA!
From:

Italy