FROG & HENRY
Coleman Akin, violin & vocals | Davide Neigh, tuba | George Aschmann, violin & vocals | Ryan Baer, guitar & vocals | Maxwell Poulos, tenor banjo | Laurin Habert, reeds | Ewan Bleach, reeds & piano, vocals | Joplin Parnell, piano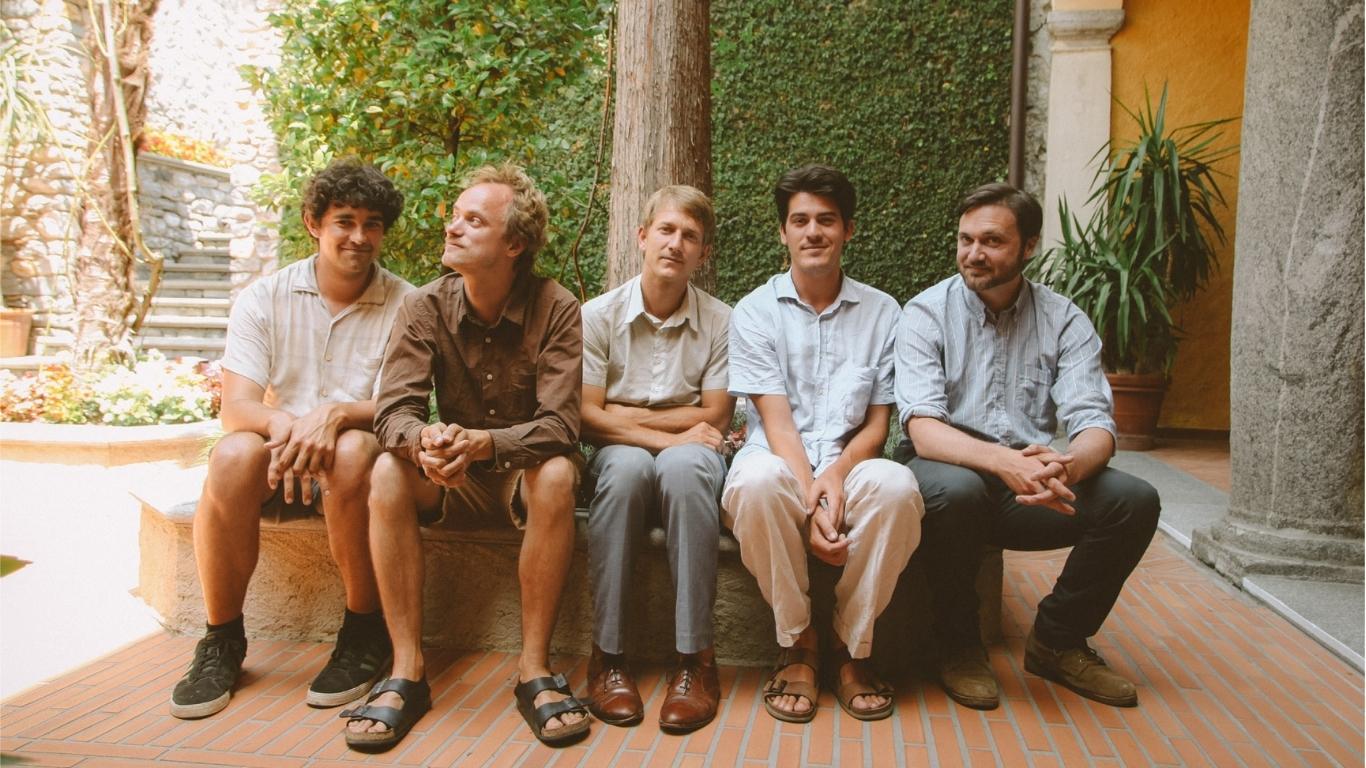 "String and brass band" dal sapore vintage: a New Orleans 120 anni fa si ballava così
Rieccoli i vincitori dell'Aet-My Choice Audience Award di JazzAscona del 2022!
Formatisi a New Orleans come collettivo di giovani musicisti di diversi gruppi di strada, Frog & Henry propongono musica dance e jazz dei primi anni del '900.
La maggior parte del repertorio di Frog & Henry è costituita da canzoni dimenticate che risalgono agli albori della musica registrata e che essenzialmente servivano a far ballare la gente. Fra le influenze del gruppo, artisti come The Dixieland Jug Blowers, Frenchy's Stringband, Lionel Belasco, Leecan & Cooksey, Sara Martin, King Oliver, Johnny Dodds e altri. La definizione "string and brass band" risale ai tempi dei primi gruppi di ballo jazz a New Orleans; secondo quella tradizione, il gruppo usa violino e mandolino-banjo come strumenti melodici accanto a clarinetto, contralto e sassofono baritono. I ragazzi della band hanno anche progettato e costruito una tuba a pedale che permette a una persona di suonare contemporaneamente tuba e banjo a sei corde.  
Un tipico concerto dei Frog & Henry consiste in una formazione  di 6 elementi, in cui ogni musicista suona almeno due strumenti.
Frog & Henry
22.6 – 1.7 2023
AET-MY CHOICE AUDIENCE AWARD WINNER 2022
From:

USA
Style:
Trad Jazz, Dixieland