THE ROOTS OF MUSIC
Enjoli Coco, saxophone | Sean Johnson, Jr., trumpet | Jacoby Anthony Davis, trumpet | Kendahl Smith, trombone | Kellin White, trombone | Mackyrin Holmes, sousaphone | Daniel Valentino Kelly Jr., bass drum | Ariesis Hayes Jr, snare drum | Darren Rodgers Jr, band director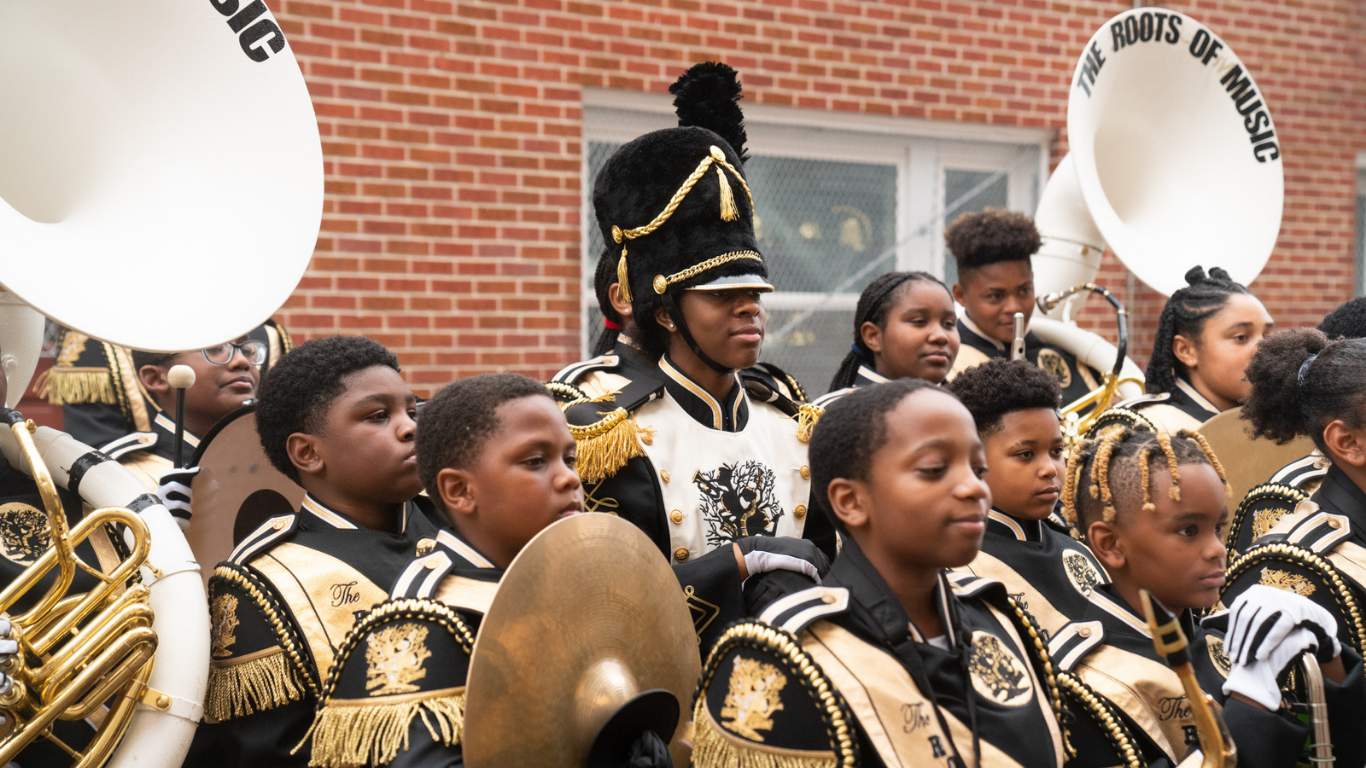 The Roots of Music: giovani musicisti alla conquista di Ascona!

The Roots Of Music è un'organizzazione educativa no-profit di New Orleans nata nel 2007, dopo l'uragano Katrina. Organizza quattro giorni la settimana dei dopo scuola per bambini/e dai 9 ai 14 anni. L'organizzazione preleva i ragazzi dalla scuola, li riporta a casa in bus dopo avergli dato una cena calda, e soprattutto offre loro supporto scolastico e lezioni di musica impartite da membri della Rebirth Brass Band. Il tutto gratuitamente.
Lo scopo è di tenere i bambini lontani dalla strada, fornire loro un rifugio sicuro dalla violenza delle armi (problema assai grave in certi quartieri) e trasmettere loro la straordinaria eredità musicale di New Orleans.
L'organizzazione si sforza pure di instillare l'autodisciplina, offrendo consulenza e orientamento con il supporto di professionisti della salute mentale.
Si tratta di un progetto pluripremiato e che ha ottenuto vasti consensi e riconoscimenti. Il programma coinvolge 140 bambini dai 9 ai 14 anni, che il sabato si ritrovano per suonare nella band della scuola, la Roots of Music Crusader Band, e partecipare ad eventi della vita sociale e culturale di New Orleans.

The Roots of Music
23.6 – 2.7 2022

First time at JazzAscona!
From:

New Orleans, USA
Style:
Brass band