TERRY BLUE
Leo Pusterla, vocals & acoustic guitar | Eleonora Gioveni, vocals & synth | Andrea Zinzi, electric guitar| Giuliano Ros, bass | Matteo Mazza, drums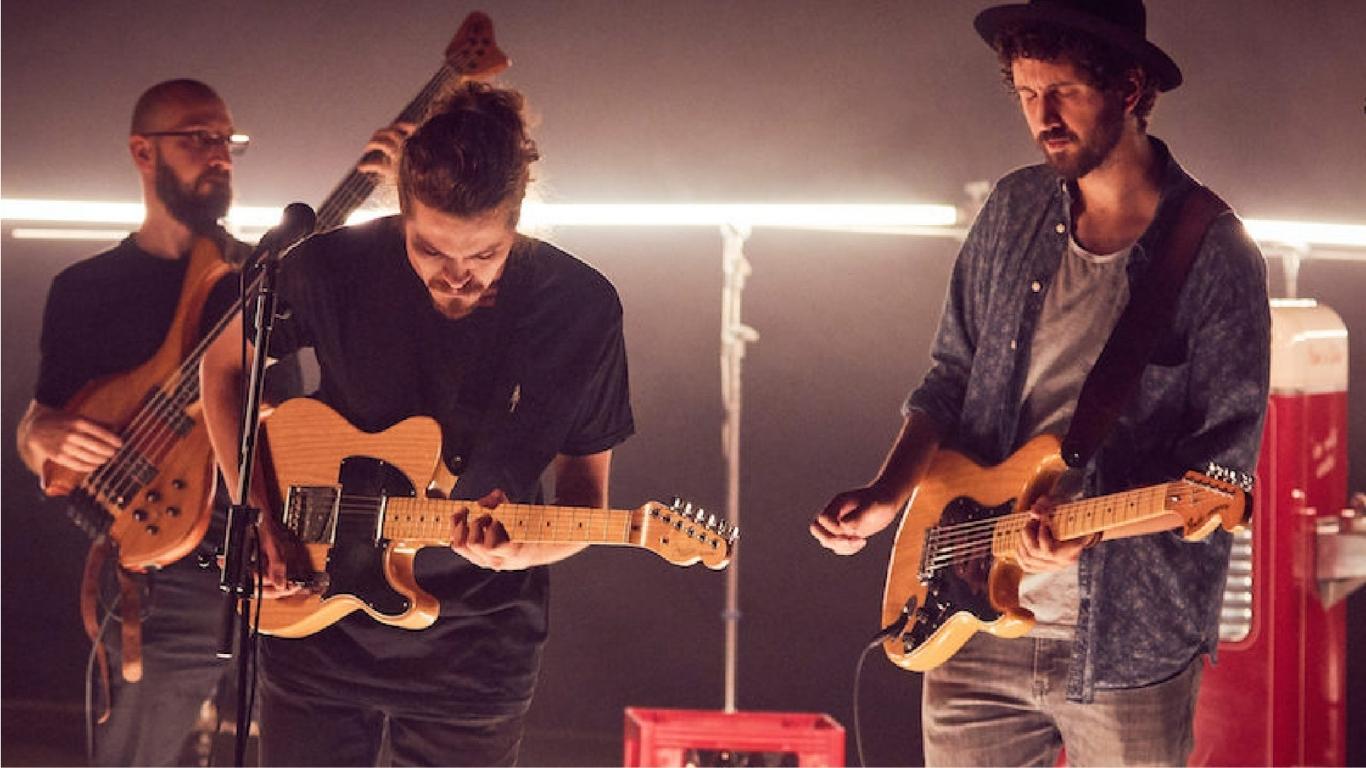 Terry Blue, Schweizer Musiker Kollektiv
Terry Blue ist ein Indie-Pop/Rock-Kollektiv, mit Singer-Songwriter, Gitarristen und Bandleader Leo Pusterla und Andrea Zinzi an der Gitarre, Giuliano Ros am Bass und Matteo Mazza am Schlagzeug.
Die Band schöpft aus Pusterlas akustischen Kompositionen, um die Musik in verschiedene Richtungen und Stile zu entwickeln, wobei sie ständig versucht, Songs und Produktion zu diversifizieren.
«Only To Be There», ein Album, das auf diesem ständigen Experimentieren basiert, wurde 2021 veröffentlicht. Es enthält achtundzwanzig Titel und durchquert sehr unterschiedliche Klangwelten: von Jazz bis New-Soul/Funk, von Hip-Hop bis zu den akustischen Nuancen des Folk und oft mit Indie/Pop-Land und -Soundscapes.
Terry Blue
30.6 – 1.7 2022
First time at JazzAscona!
From:

Switerland
Style:
indie-pop, rock