COSIMO AND THE HOT COALS
Cosimo Pignataro, trumpet & vocals | Martin di Pietro, piano | Stefano Della Grotta, guitar & banjo | Michele Capasso, drums | Mirko Boles, doublebass | Giovanni Amodeo, clarinet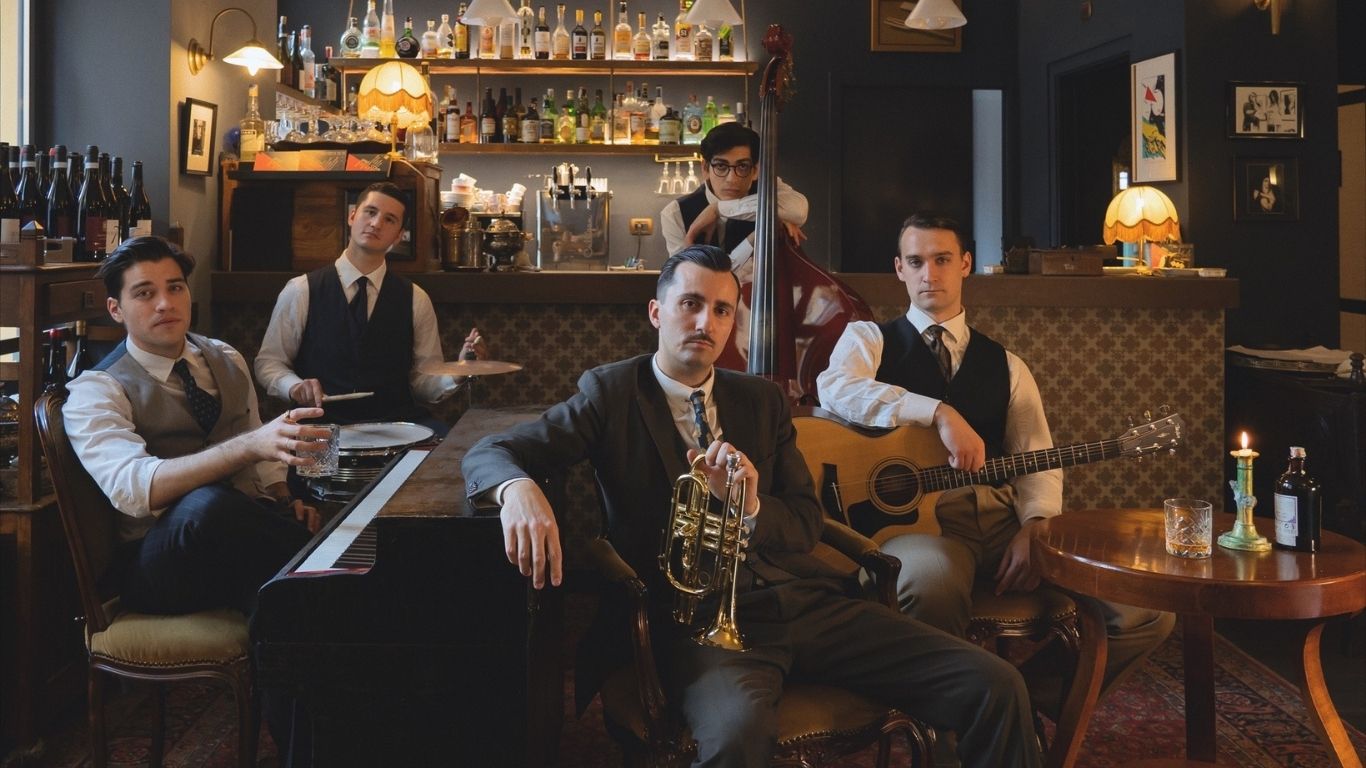 Five italian gentlemen playing the new sound of the Roaring 20s
Cosimo and the Hot Coals is a 5-piece italian jazz band that offers a repertoire that spans from New Orleans tradition and Hot Jazz to 20s and 30s Swing.
The band is led by cornetist, trumpeter and singer Cosimo Pignataro who's accompanied by his four Hot Coals: Martin Di Pietro (piano), Stefano Della Grotta (guitar & banjo), Mirko Boles (doublebass) and Michele Capasso (drums).
They perform in jazz clubs, festivals and swing dance events in Italy and Europe. Lindy hop dancers and music lovers get off on their music, a music that seems to have the power to reach and warm every kind of people from the feet to the heart.
Cosimo and the Hot Coals
26.6 2022

FIRST TIME AT JAZZASCONA!
From:

Italy