DEE DEE BRIDGEWATER
The New Orleans Jazz Orchestra, vocals | Special guest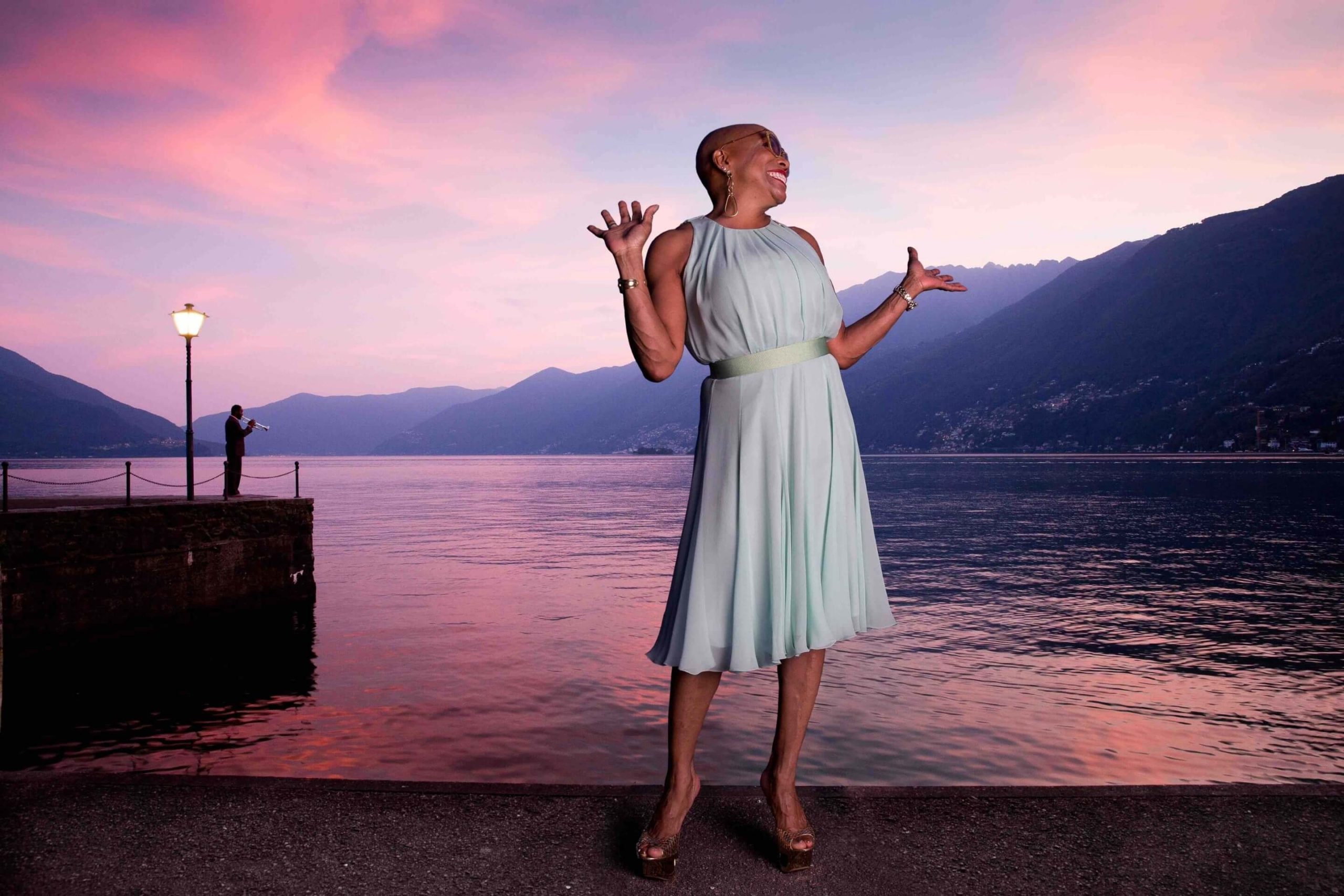 Dee Dee Bridgewater, la diva del Jazz torna ad Ascona!
Torna ad Ascona per un concerto unico assieme alla New Orleans Jazz Orchestra la celebre cantante Dee Dee Bridgewater.
L'artista è da molti anni una delle cantanti più ammirate al mondo. La sua carriera straordinaria l'ha vista acclamata protagonista in tutto il mondo in formazioni diverse, sui più importanti palcoscenici e al fianco di stelle di prima grandezza come Thad Jones, Mel Lewis, Dexter Gordon, Dizzy Gillespie, Max Roach, Sonny Rollins, Ray Charles. Dotata di una voce unica e inconfondibile, è considerata una delle principali eredi delle più grandi cantanti dell'epoca d'oro del jazz, come Ella Fitzgerald o Billie Holiday, cui ha del resto dedicato due album – "Dear Ella" (1998) ed  "Eleanora Fagan: To Billie with Love From Dee Dee Bridgewater" (2009) – che le sono valsi  tre Grammy Awards.  Dee Dee è stata anche acclamata protagonista di musical e produzioni teatrali.
Da diversi anni collabora con la New Orleans Jazz Orchestra e proprio con quella formazione fece una prima, memorabile apparizione ad Ascona nel 2015. Siamo sicuri che la magia si rinnoverà anche questa volta!
Dee Dee Bridgewater
2.7 2022
Unique concert!
From:

USA
Special Guest:
The New Orleans Jazz Orchestra feat. Dee Dee Bridgewater