JOE DALLAS & THE MONKS
Marco Cuzzovaglia, drums | André Sampaio, bass | Matteo Ballabio, keyboards | Daniel Macullo, guitar | Silvano Detomaso, percussions | Juan Munguìa, trumpet & flugelhorn | Gendrickson Mena, trumpet & flugelhorn | Mirko Roccato, tenor sax & soprano | Olmo Antezana, alto sax & flute | Giordana Lang, vox and BK vocals | Lauren Joy, vox and BK vocals |  Davide De Vita, vox and BK vocals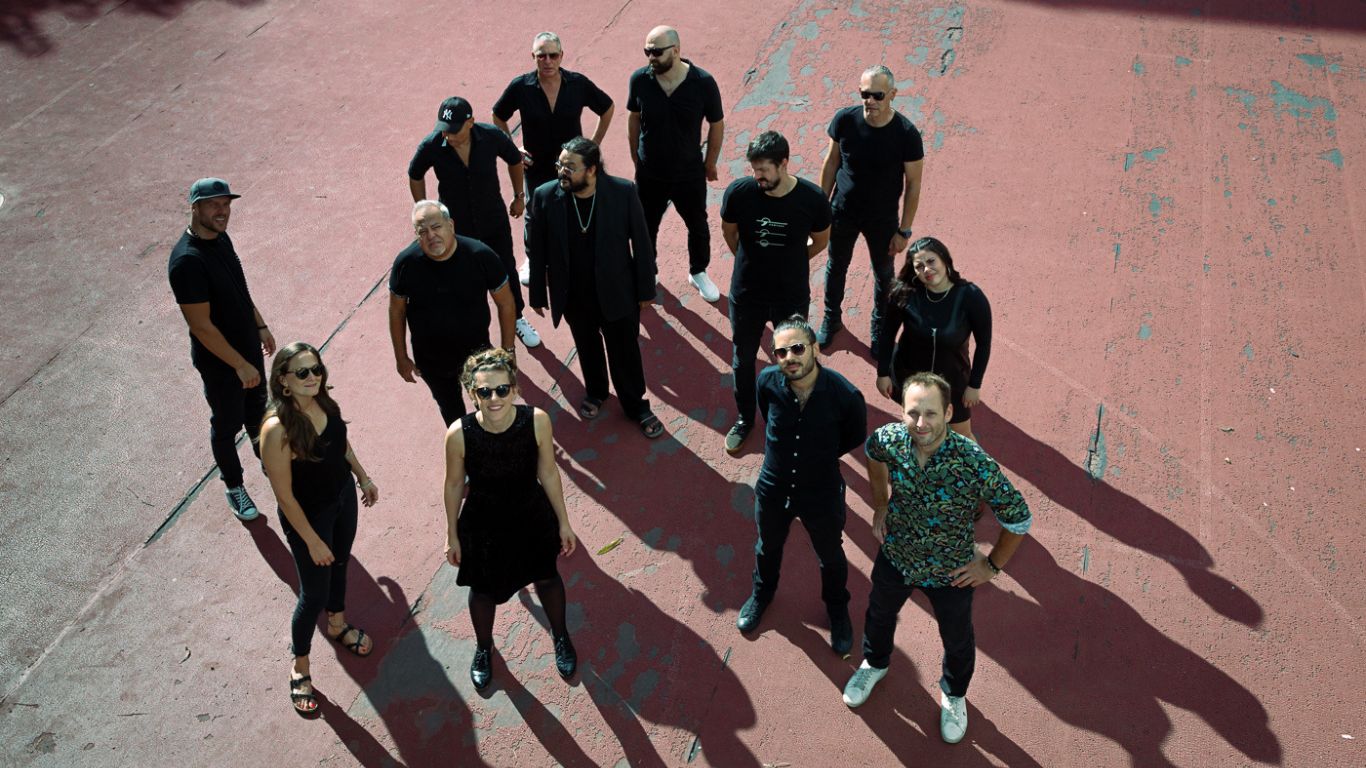 Joe Dallas & The Monks, l'atteso debutto di un ensemble di grande impatto
Joe Dallas & The Monks è un collettivo di musicisti della Svizzera italiana e di varia altra provenienza saldamente radicato nei ritmi coinvolgenti del Funk, Soul e RnB.
Joe Dallas propone composizioni proprie, in cui le linee vocali prendono spunto dal mondo pop per poi svilupparsi in melodie dalle influenze più varie. Resident band per due mesi in un programma radiofonico in diretta streaming, il progetto nasce quasi come una sfida in un'epoca in cui i grandi ensemble fanno ancora più fatica a occupare e rivendicare il proprio posto nella scena musicale.
La ricerca di collaborazioni musicali è una delle prerogative fondamentali del collettivo, che mira a sviluppare un proprio curriculum musicale caratterizzato da composizioni e arrangiamenti originali, ispirandosi anche alla personalità, alla cultura e alla nazionalità di ciascun musicista del gruppo. Un debutto a JazzAscona da non perdere!
Joe Dallas & The Monks
23.6 2023
First time at JazzAscona!
From:
Switzerland, Spain, Cuba, Chile,
Brazil, Italy, Portugal

Style:

Funk, R'n'B