THE BLACK BARBIES
Oriol Riart Laborda, guitar | Guillem Arnedo Aute, drums | Jose López Pérez, double bass | Desiree Diouf, vocals | Noè Esolà Garcia, tenor saxophone | Aurora Arenare, trombone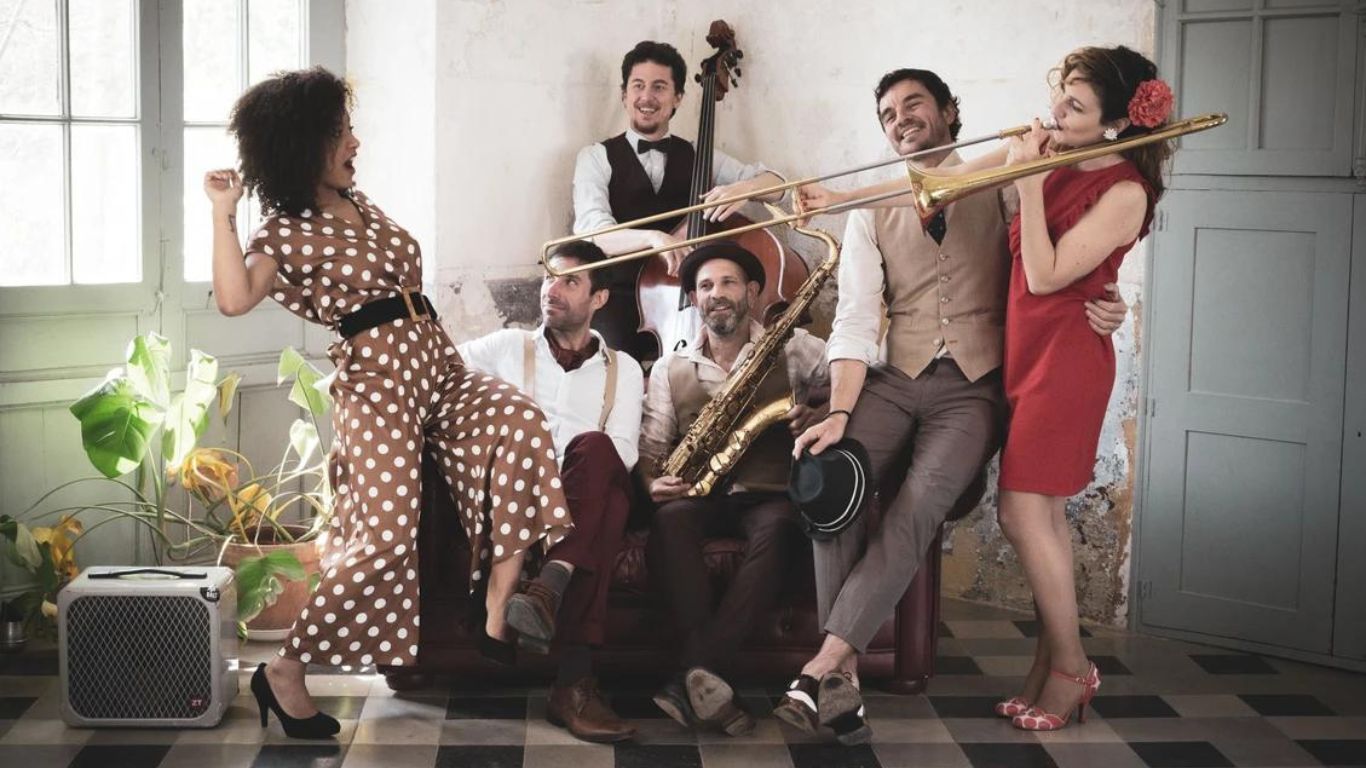 Da Barcellona un'originale proposta fra jazz, swing, soul, funk e pop
The Black Barbies è una proposta fra le più originali e innovative. Fondata nel 2015, questa band di Barcellona riunisce musicisti spagnoli, italiani ed africani provenienti da diversi orizzonti musicali e per questo, fin dalla prima nota, il gruppo crea una miscela esplosiva di suoni e sapori del tutto straordinari. Con la sua musica orecchiabile e sensuale, The Black Barbies combina canzoni proprie e cover di successi. Al ritmo di jazz, swing, soul e funk, la musica proposta è un viaggio attraverso i diversi stili della musica nera e del pop.
Un'estetica vintage molto curata e una messa in scena super energica immergono il pubblico in un'atmosfera entusiasta di sorpresa, gioia e complicità. Più di un semplice concerto, una festa. Il gruppo si esibisce per la prima volta a JazzAscona.
The Black Barbies
28 – 29.6 2023
First time at JazzAscona!
From:
Spain

Style:

Swing, Vocal Jazz