FREDDIE & THE CANNONBALLS
Freddie "Cannonball" Albertoni, bass & vocals | Mad Mantello, guitar | Roberto Panzeri, drums | Andi Appignani, hammond | Nigel Casey, sax | Olmo Antezana, sax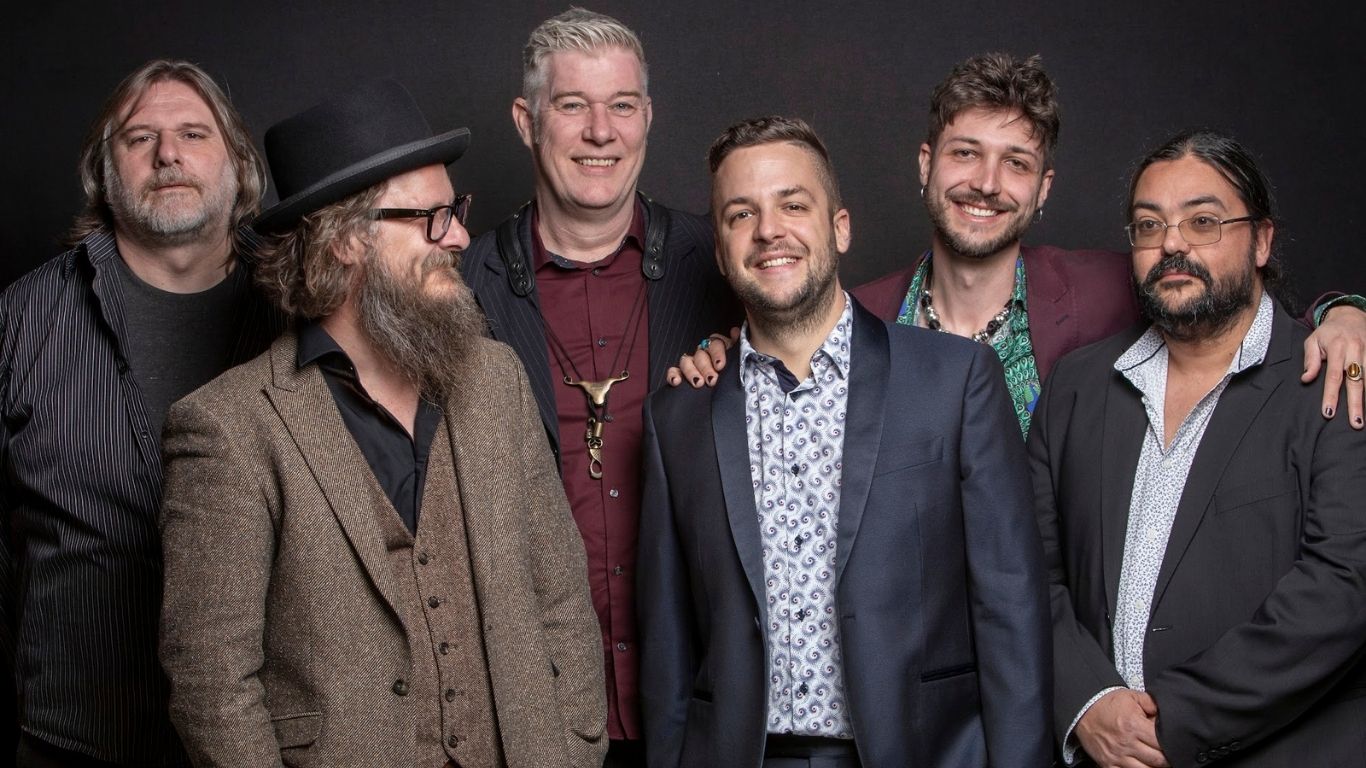 Bluesige Sounds aus den 50's und 60's aber nicht ohne Aktualität
Freddie «Cannonball» Albertoni ist ein seit fast zwanzig Jahren in der Tessiner Blues/Rock-Szene aktiver Bassist. Nach der Rock-Blues-Band The Flag und einer Zusammenarbeit mit Bluesman Bat Battiston beschloss er im Herbst 2018, die Rolle des Frontmanns zu übernehmen, zu singen und seine eigene Band – Freddie & The Cannonballs – zu gründen.
Die Besetzung mit Gitarre, Schlagzeug und einer Bläsergruppe ermöglicht es dem Ensemble, ein vom Blues der 1950er Jahre inspiriertem Sound zu bieten, jedoch mit einem gewissen Hauch Modernität. Das Repertoire umfasst einen beträchtlichen Anteil an Eigenkompositionen und die Band gewann den Swiss Blues Challenge 2021 und durfte somit die Schweiz an der internationalen Endrunde in Memphis vertreten. Freddie & The Cannonballs tretn regelmässig an den wichtigsten Schweizer Bluesfestivals auf, darunter Vallemaggia Magic Blues, Blues to Bop in Lugano, Sierre Blues Festival.
Freddie & the Cannonballs
27.6 2022
First time at jazzascona!
From:

Switzerland
Style:
Blues