FREDDIE & THE CANNONBALLS
Freddie "Cannonball" Albertoni, bass & vocals | Mad Mantello, guitar | Roberto Panzeri, drums | Andi Appignani, hammond | Nigel Casey, sax | Olmo Antezana, sax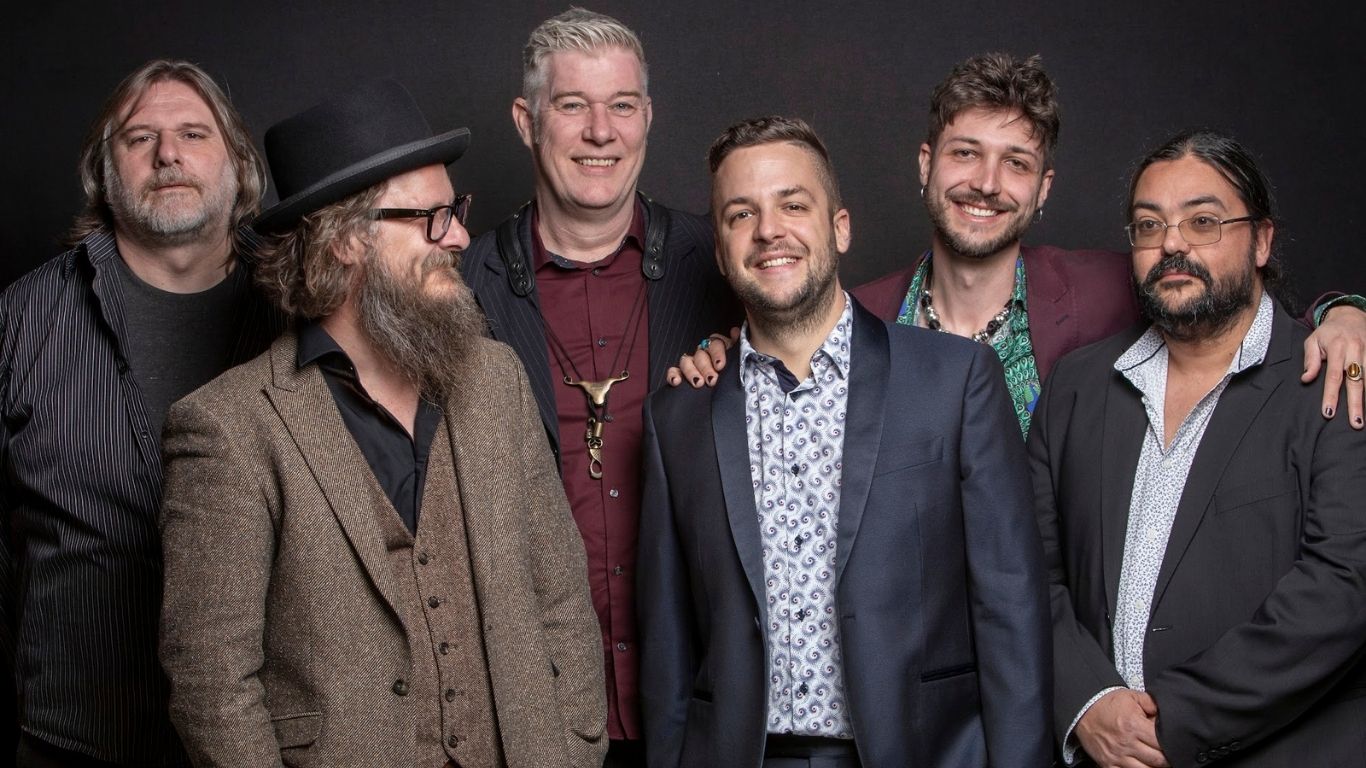 Sonorità blues anni 50-60 senza rinunciare a un tocco di modernità
Freddie "Cannonball" Albertoni è un bassista attivo da quasi vent'anni sulla scena blues/rock ticinese. Dopo aver guidato la formazione rock-blues The Flag e aver lavorato con il bluesman Bat Battiston, nell'autunno del 2018 decide di assumere il ruolo di frontman, di cantare e di fondare la sua band blues al 100%: Freddie & The Cannonballs.
L'attuale formazione è composta da chitarra, batteria, e una sezione fiati con due sassofoni che permette all'ensemble di proporre quelle sonorità ispirate al blues degli anni '50, senza però tralasciare un certo tocco di modernità.
Il repertorio di Freddie & The Cannonballs è costituito anche da una sostanziosa dose di brani di propria composizione. Il gruppo ha pubblicato un Ep, ha vinto lo Swiss Blues Challenge 2021 andando poi a rappresentare la Svizzera alle finali internazionali svoltesi nel maggio 2022 a Memphis). Freddy & the Cannonballs si esibiscono ormai regolarmente ai principali blues festival svizzeri, fra cui Vallemaggia Magic Blues, Blues to Bop a Lugano, Sierre Blues Festival.
Freddie & the Cannonballs
27.6 2022
First time at jazzascona!
From:

Switzerland
Style:
Blues