BO DOLLIS JR & THE WILD MAGNOLIAS
Gerard Emile Dollis, vocals & Mardi Gras Indian | Michael Burkart, keyboard | Gregg Carl Molinario Jr, guitar | Laurita Dollis, Mardi Gras Indian | Chris Michael Severin, bass | Ajay Joseph Mallery, drums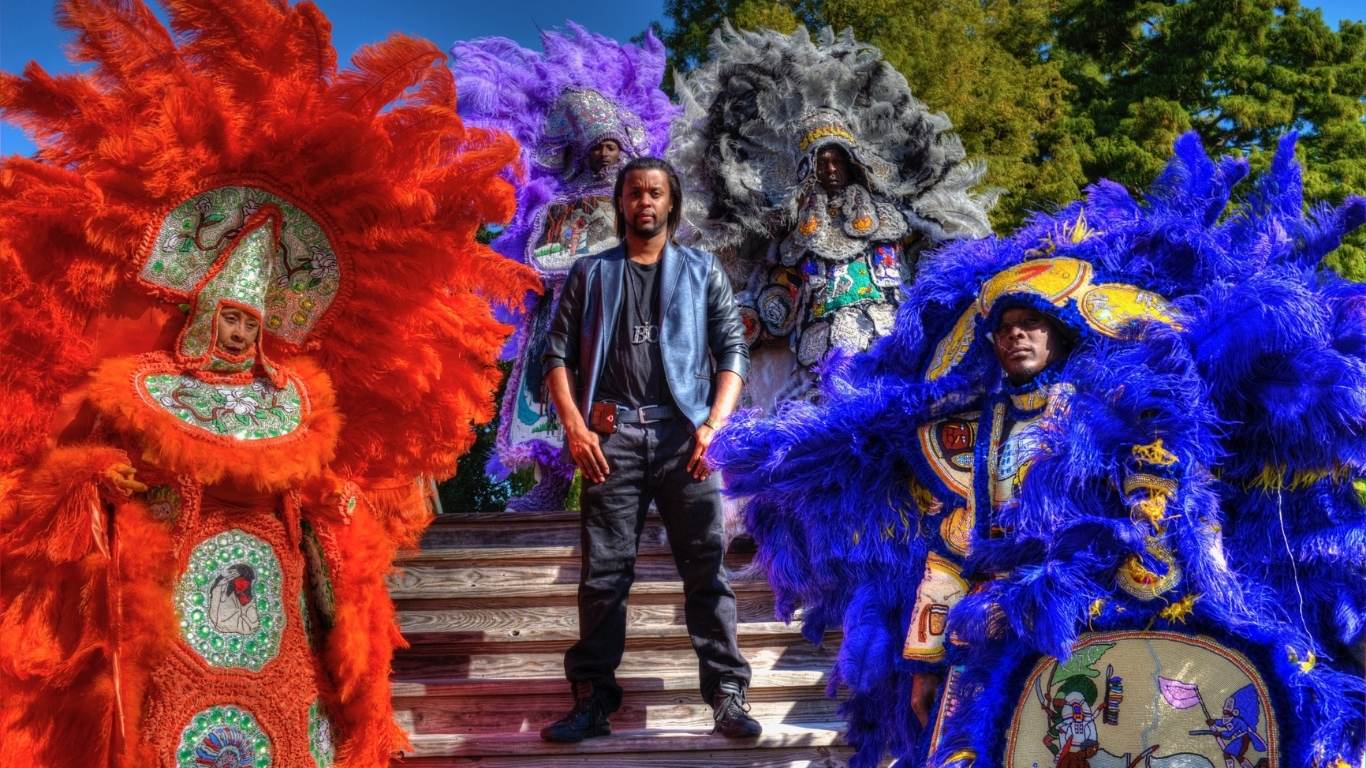 Mardi Gras Indians: riecco la carica di Big Chief Bo Dollis Jr.
Torna a JazzAscona uno dei grandi protagonisti della passata edizione. Bo Dollis Jr. è un conosciutissimo "Big Chief" ("gran capo") di una delle più celebri Mardi Gras Indians band di New Orleans, i Wild Magnolias.  Bo Dollis, Jr. ha preso parte alle parate dei Wild Magnolias sin da giovanissimo e ha assunto la leadership come "Big Chief" del gruppo all'indomani della morte, nel 2015, del leggendario padre ed ex leader della band. Un grande onore perché The Wild Magnolias hanno avuto l'onore di condividere il palco con grandi leggende musicali di New Orleans, come Cyril Neville, Dr. John, Trombone Shorty, Galactic, Rockin' Dopsie, Marva Wright e altri.
Nel 2013, Bo Jr. e The Wild Magnolias hanno pubblicato "A New Kind of Funk" e nel 2021 "I am Bo Dollis Jr.", prodotto da Cyril Neville, album che fonde mirabilmente e festosamente second line, hip hop, funk, jazz, blues con i suoni degli indiani del Mardi Gras.
Bo Dollis Jr & the Wild Magnolias
22 – 27.6 2023
From:

New Orleans
Style:
Funk, Mardi Gras Indians