BO DOLLIS JR & THE WILD MAGNOLIAS
Gerard Emile Dollis, vocals & Mardi Gras Indian | Michael Burkart, keyboard | Gregg Carl Molinario Jr, guitar | Laurita Dollis, Mardi Gras Indian | Chris Michael Severin, bass | Ajay Joseph Mallery, drums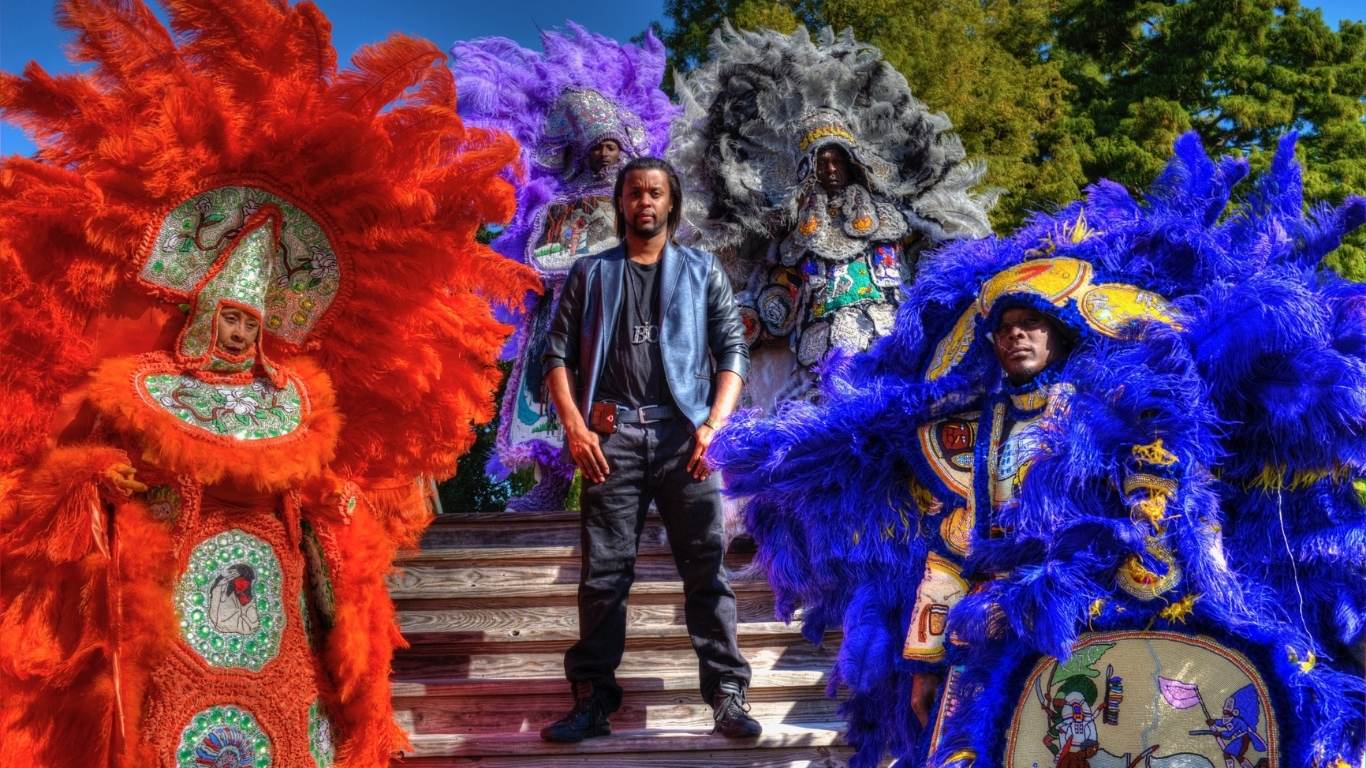 We welcome back the incredible energy of Big Chief Bo Dollis Jr. and the Mardi Gras Indians!
Confirmed for the 2023 program, one of the superstars of the past edition! Bo Dollis Jr. is a well-known "Big Chief" of one of New Orleans' most famous Mardi Gras Indians bands, the Wild Magnolias.  Bo Dollis, Jr. has been part of the Wild Magnolias parades since a very young age and took over as the band's "Big Chief", after  his legendary father and former band leader died in 2015. A great honor as The Wild Magnolias shared the stage with music legends such as Cyril Neville, Dr. John, Trombone Shorty, Galactic, Rockin' Dopsie, or Marva Wright.
In 2013, Bo Jr. and The Wild Magnolias released "A New Kind of Funk" and in 2021 "I am Bo Dollis Jr.", produced by Cyril Neville, an album that blends second line, hip hop, funk, jazz, blues with the sounds of Mardi Gras Indians.
Bo Dollis Jr & the Wild Magnolias
22 – 27.6 2023
From:

New Orleans
Style:
Funk, Mardi Gras Indians