MICHELLE N. GIBSON
Dancer, Grand Marshall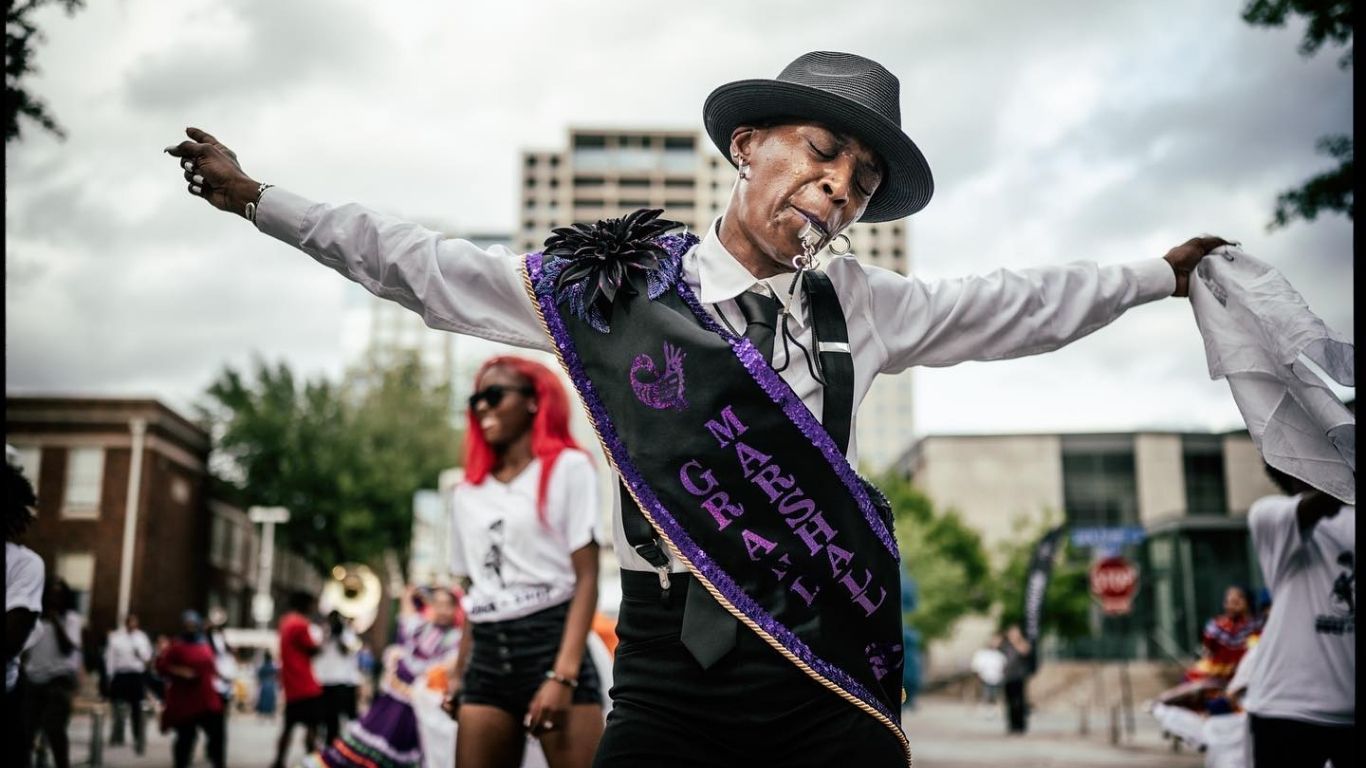 Michelle Gibson, le radici africane nella cultura di New Orleans
Artista freelance, Michelle N. Gibson è una coreografa, ambasciatrice culturale, educatrice, performer nata e cresciuta a New Orleans, ma attualmente residente a Dallas.
Nella sua pratica di insegnamento e nell'estetica coreografica Michelle incorpora molti elementi della cultura di New Orleans. Tiene conferenze e workshop in tutti gli Stati Uniti, intitolati The New Orleans Original BuckShop.
Oltre a insegnare, Michelle crea anche coreografie per diverse compagnie teatrali e spettacoli dal vivo in tutto il paese. I suoi lavori coreografici spaziano in ambiti e generi come la Diaspora Africana, l'Afro Contemporary Modern, l'Afro Funk, il Jazz, e l'estetica della Second Line di New Orleans.
Uno dei suoi ultimi lavori coreografici, Voices of Congo Square, è andato in scena durante la celebrazione del Tricentenario di New Orleans nel 2018 all'Orpheum Theatre e ha presentato la ricca cultura e storia degli indiani neri del Mardi Gras.
Michelle N.Gibson
23 – 30.6 2022
First time at JazzAscona!
From:

New Orleans, USA
Dancer, Grand Marshall