THE DEAD SOUTH
Nate Hilts, vocals & guitar, mandoline | Scott Pringle, vocals & guitar | Colton "Crawdaddy" Crawford, banjo & kick drum | Danny Kenyon, cello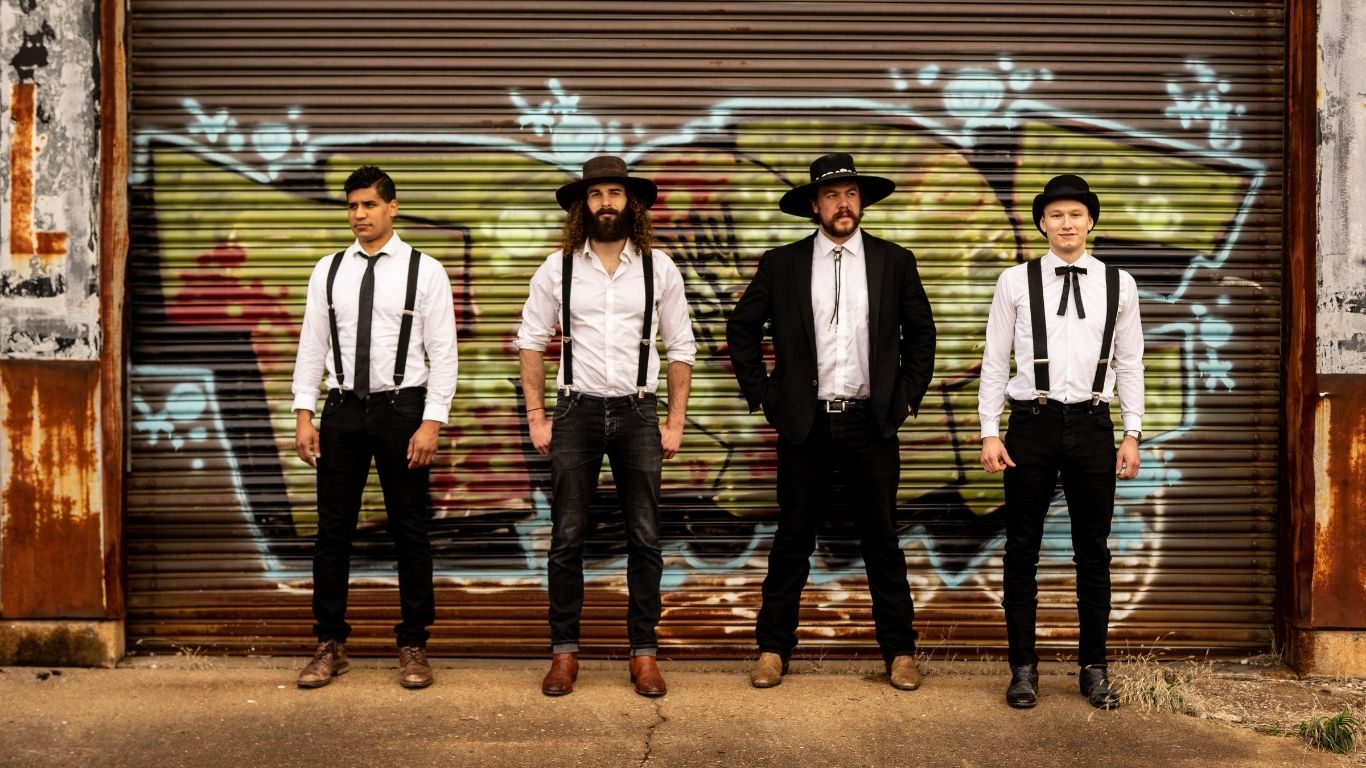 Il gruppo che è riuscito a portare il folk bluegrass a milioni di persone: The Dead South
È un gruppo canadese che fa un bluegrass di grandissima qualità ed energia, assolutamente irresistibile dal vivo e che totalizza centinaia di milioni di visualizzazioni su YouTube. Sono The Dead South.
Più volte premiata con un Juno Award (il Grammy canadese), la band è nata nel 2012; ha suonato diversi concerti prima di pubblicare nel 2013 il primo EP, The Ocean Went Mad and We Were To Blame, cui hanno poi fatto seguito tre album, The Good Company nel 2014, Illusion and Doubt nel 2016 e Sugar & Joy nel 2019.
Portata dalla trascinante voce di Nate Hilts, da una strumentazione che include chitarra, mandolino, violoncello e banjo e da una repertorio di celebri cover e di proprie composizioni, la band ha visto aumentare molto la sua popolarità dal 2016 dopo la pubblicazione su YouTube del video che accompagna la canzone In Hell, I'll Be In Good Company tratta dal loro album di debutto, che da sola ha totalizzato quasi 300 milioni di views.
The Dead South
27.6 2022
First tima at JazzAscona!
From:

Canada
Style:
Folk, Bluegrass