THE DEAD SOUTH
Nate Hilts, vocals & guitar, mandoline | Scott Pringle, vocals & guitar | Colton "Crawdaddy" Crawford, banjo & kick drum | Danny Kenyon, cello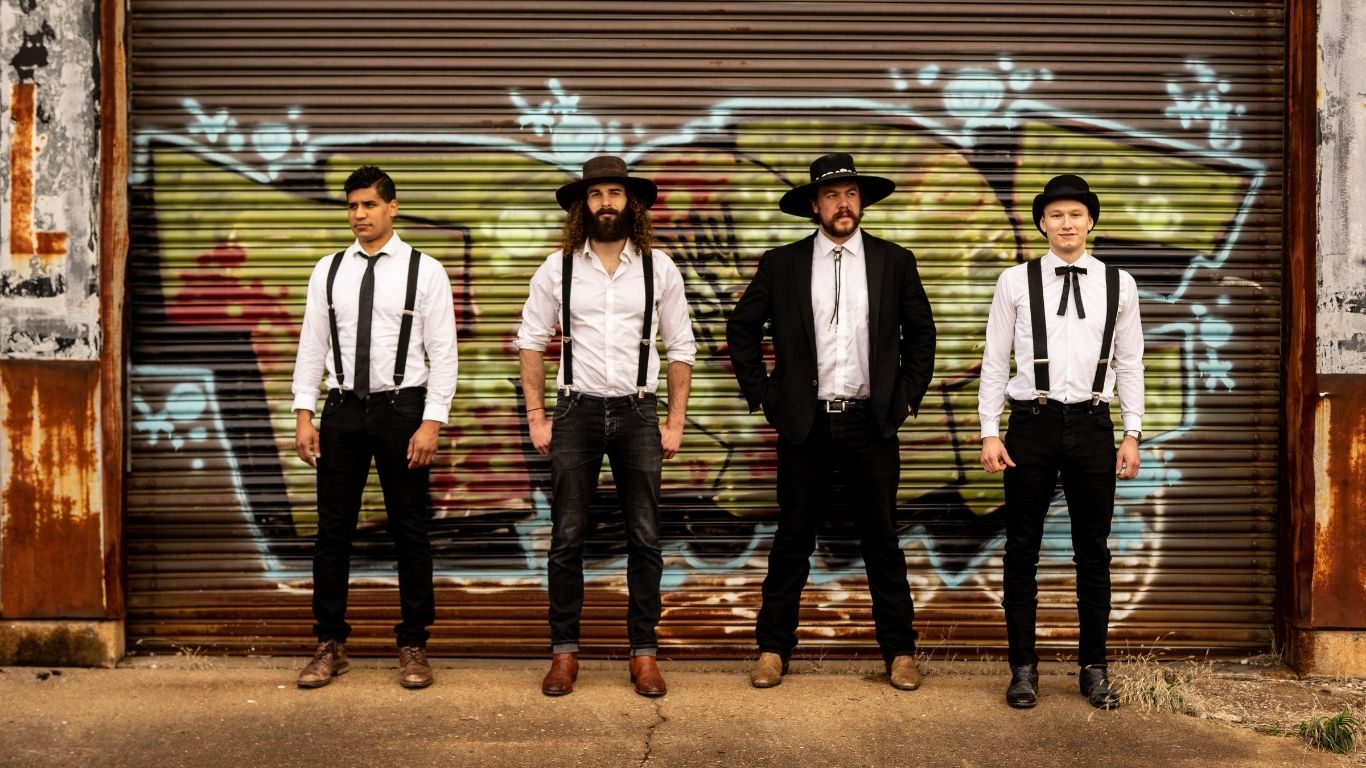 The band that brought bluegrass folk to millions of people: The Dead South
It is a great Canadian bluegrass band with high energy, absolutely irresistible live and with hundreds of millions of views on YouTube.
The multiple Juno Award winning band The Dead South was formed in 2012; they played several gigs before releasing their first EP The Ocean Went Mad and We Were To Blame in 2013, followed by three albums, The Good Company in 2014, Illusion and Doubt in 2016 and Sugar & Joy in 2019.
Led by Nate Hilts' captivating vocals, their intriguing sound is made by guitar, mandolin, cello and banjo, and the repertoire features famous covers as well as their own compositions. The band has seen its popularity rise since 2016 and the song In Hell, I'll Be In Good Company from their debut album, alone has some 300 million views on YouTube. The band will be performing for the first time at JazzAscona!
The Dead South
27.6 2022
First time at JazzAscona!
From:

Canada
Style:
Folk, Bluegrass