THE ECHOES OF DJANGO
Vincent Millioud, violin | Charles Fréchettes, gypsy guitar | Jérémie Pellaz, gypsy guitar | Jean-Baptiste Guerrier, double bass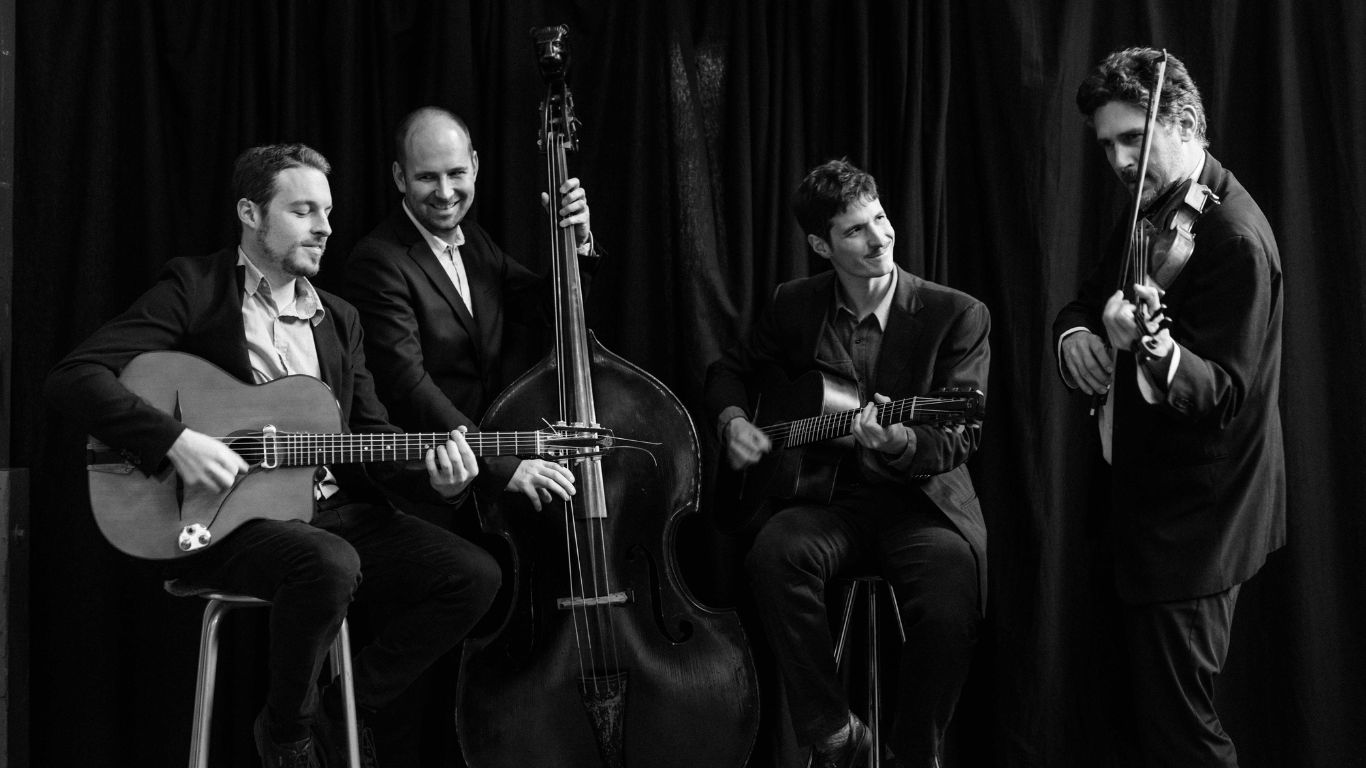 The Echoes of Django, un collettivo a geometria variabile in onore del grande gitano, eroe di tutto un popolo
The Echoes of Django sono un collettivo di musicisti fondato sulle rive del lago Lemano nella primavera del 2018. Il collettivo presenta diversi progetti artistici che celebrano la musica del celebre chitarrista Django Reinhardt. Ognuno di questi progetti si occupa di un periodo specifico dell'opera di Django. Ogni musicista del collettivo apporta però il proprio universo e la propria energia per creare un ensemble omogeneo con un suono unico e in continua evoluzione.
Prima al violino, poi al banjo e infine alla chitarra, Django Reinhardt ha dato vita a uno stile di jazz a sé stante, il gypsy Jazz, una musica che è il risultato dell'incontro tra l'eredità gitana e il Jazz degli anni Trenta.
The Echoes of Django
28 – 29.6 2023
First time at JazzAscona!
From:

Switzerland
Style:

Gipsy Jazz, Trad Jazz