DAVE SHARP WORLDS QUARTET
FEAT. DON HICKS & ELDEN KELLY
Dave Sharp, bass | Henrik Karapetyan, violin | Igor Houwat, oud | Mike List, percussion | Special guests: Don Hicks, trumpet & Elden Kelly, guitar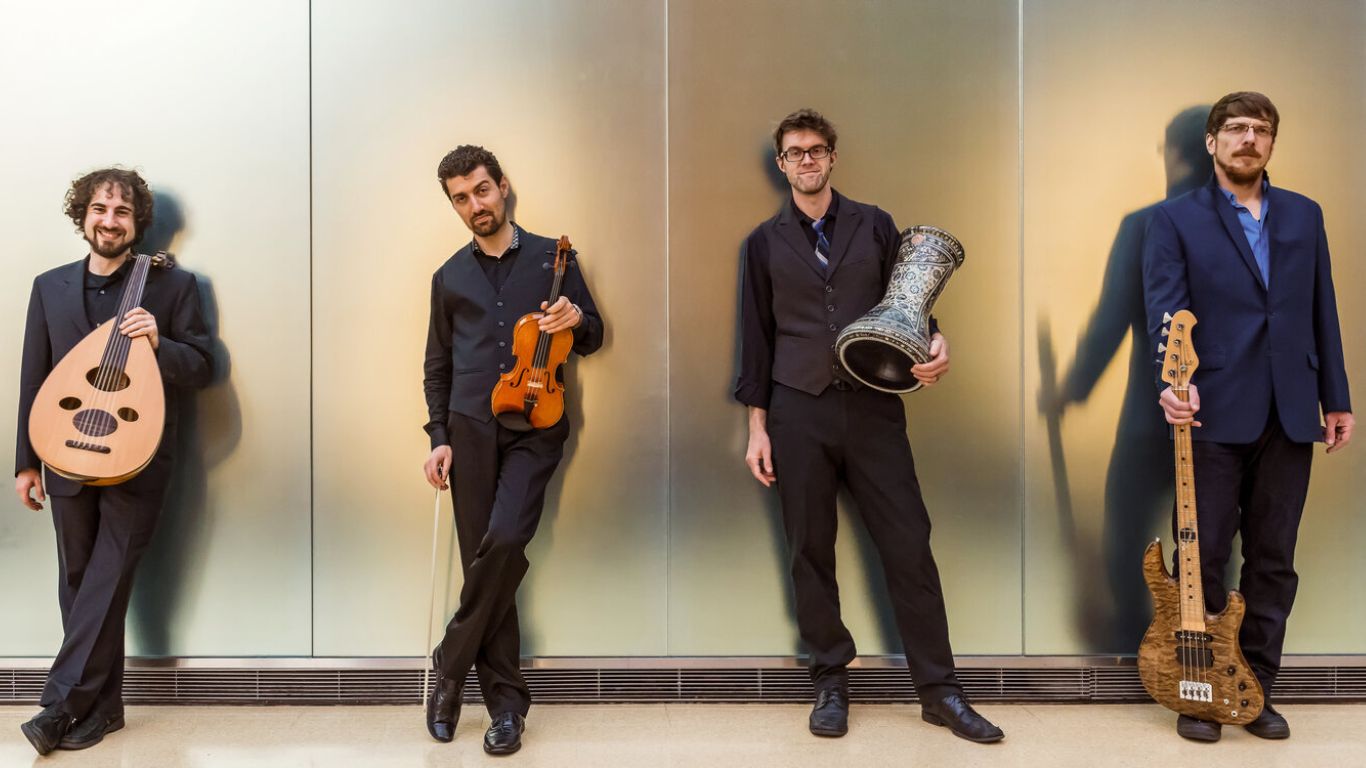 Jazz world music inspired by the musical traditions of Turkey, Egypt, Ukraine, India, Bulgaria and Greece
The Dave Sharp Worlds Quartet masterfully blends rhythms and sounds from around the world with original compositions inspired by world music. Featuring the oud (a string instrument from the lute family), violin, electric bass, synthesizer and various percussion instruments, the Worlds Quartet is fueled by the spirit of Jazz, world music and dynamic, exploratory improvisation.
Bassist, composer and bandleader Dave Sharp leads the quartet in exploring the musical traditions of Turkey, Egypt, Ukraine, India, Bulgaria and Greece.
Featured guest of the lineup, performing for the first time in Ascona, is trumpeter Don Hicks, owner of the Blue Llama Jazz club in Ann Arbors, Michigan.
Dave Sharp Worlds Quartet
feat. Don Hicks
26 / 29.6 2023
First time at JazzAscona!
From:

USA
Style:

World Music, Jazz