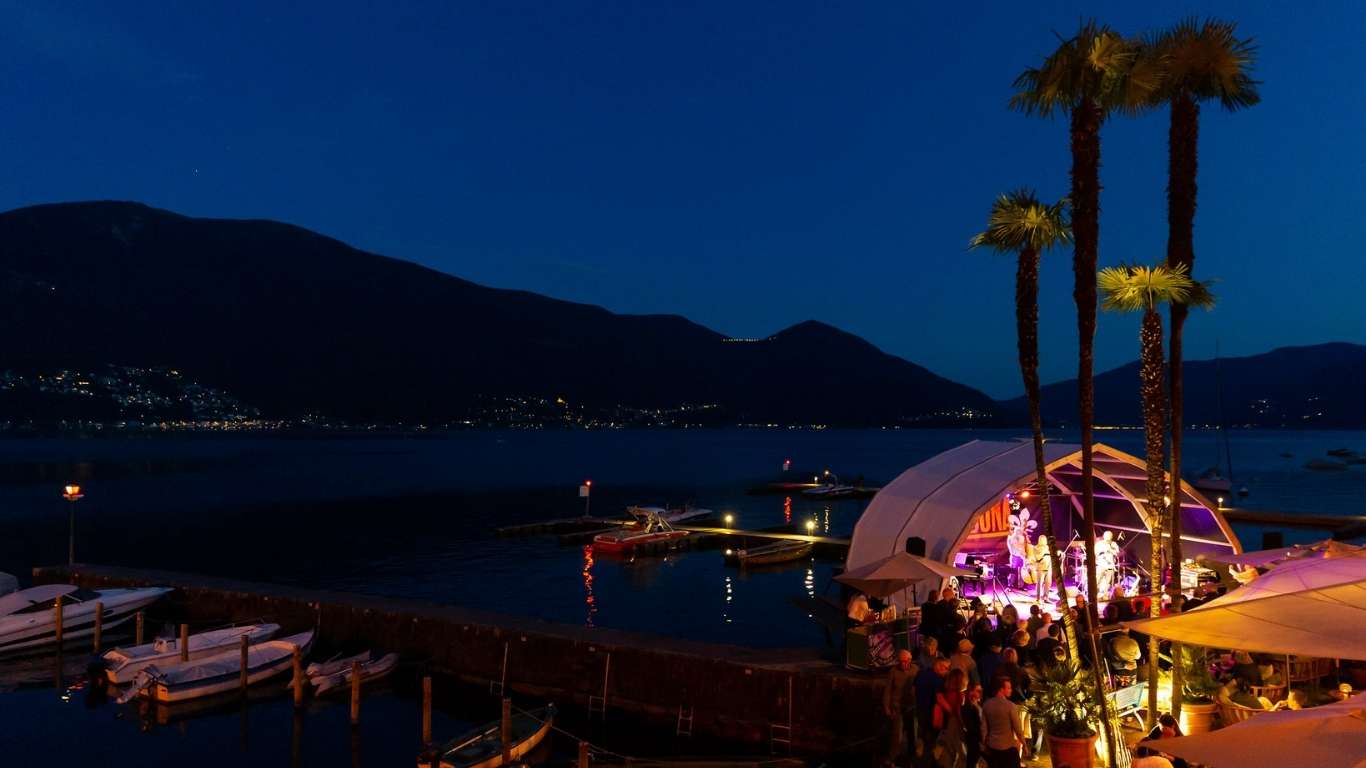 ABOUT
The festival presents itself
The festival
One of the main international events dedicated to jazz and New Orleans Beat, JazzAscona attracts an enthusiastic audience who appreciates the richness of the program, the relaxed atmosphere of the festival, and the Lake Maggiore as a wonderful background to great open-air concerts.
JazzAscona offers almost 15 concerts a day and a unique musical mix. From New Orleans jazz to swing, from blues to R&B, the festival includes all genres related to the great tradition of jazz and Afro-American music.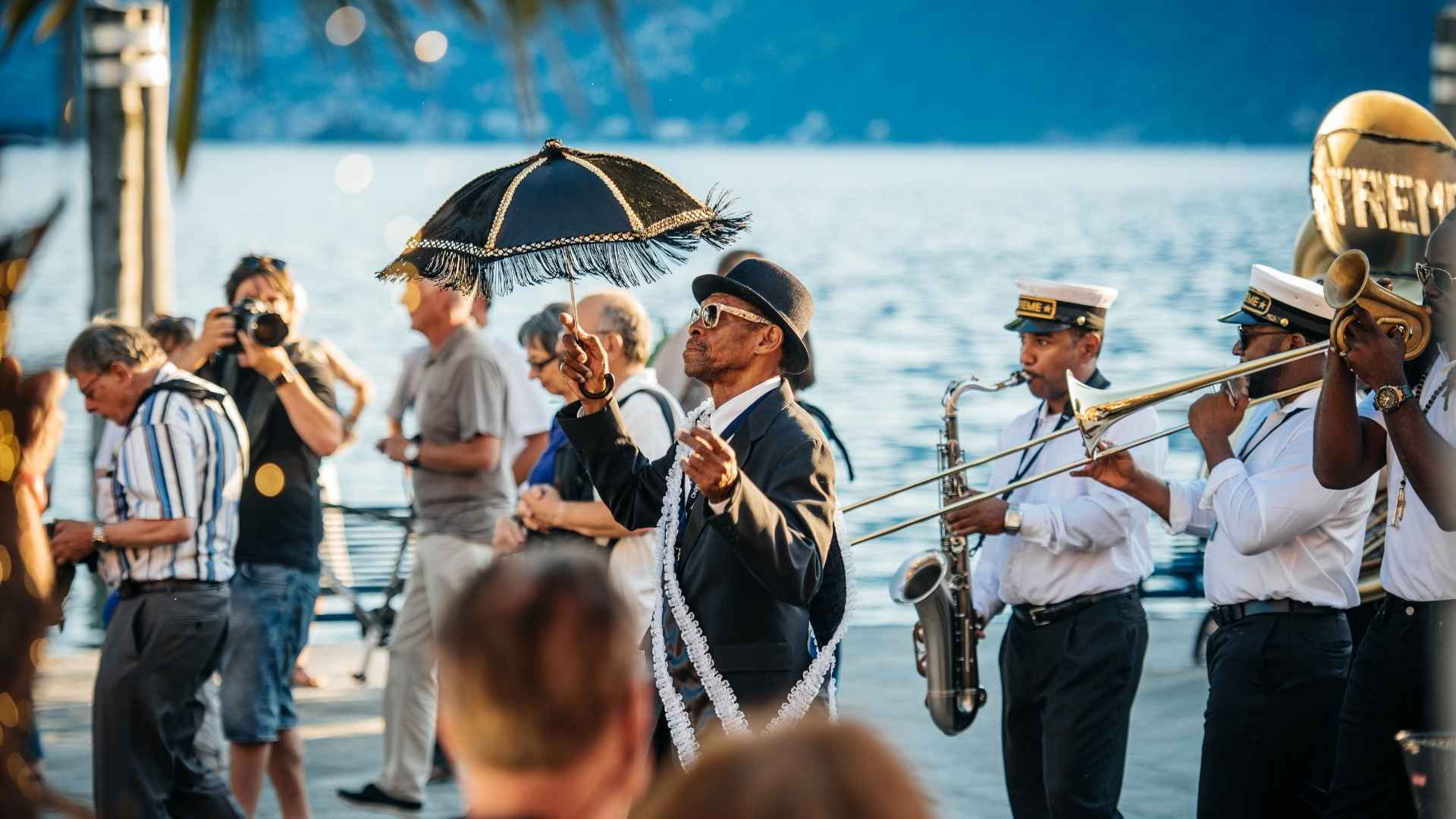 The New Orleans Experience
"The New Orleans Experience – Original Music & Food from Louisiana" is the festival's trade-mark. It aims at celebrating New Orleans by showcasing its most representative musicians, offering an overall view of contemporary music from the Crescent City, alongside the experience of tasting savory Louisiana cuisine.
Free concerts
From 2022, all concerts and workshops of the festival are free, except for the Music Hours (free concert, drinks compulsory).
Ascona is a small town and you can get from one concert to another on foot and in a short time.
In addition to hosting the Swiss Jazz Award ceremony, each year the festival presents the Ascona Jazz Award, an award for outstanding musicians and personalities from New Orleans, and the AET My Choice – Audience Award to the band most voted by the audience.
No money, no festival.
Many thanks to all our sponsors and partners who help us turning dreams into reality year after year!