aet my choice – audience award
Since 2010 the public has the possibility to choose their favorite performer among the entire festival line-up. The most voted band or artist  wins an invitation to the next Edition. The award is sponsored by Azienda Elettrica Ticinese (AET).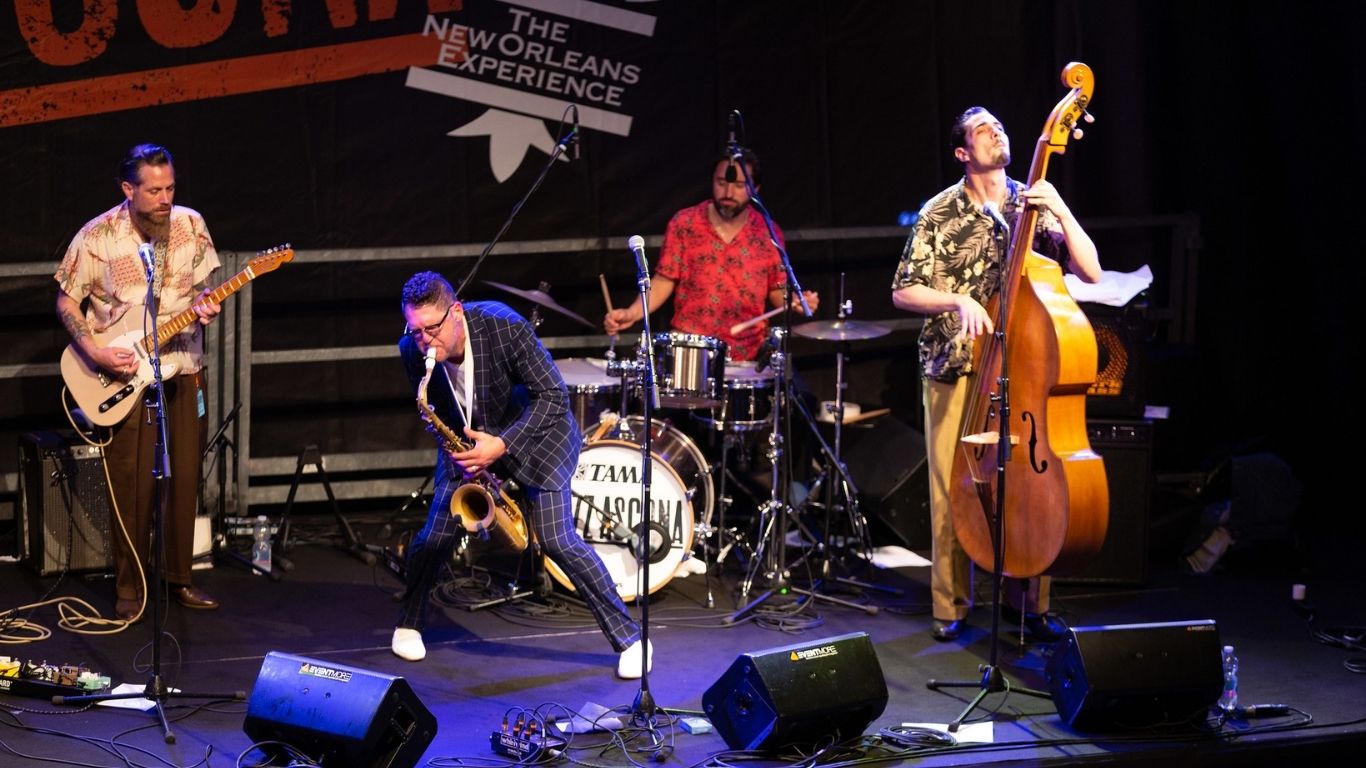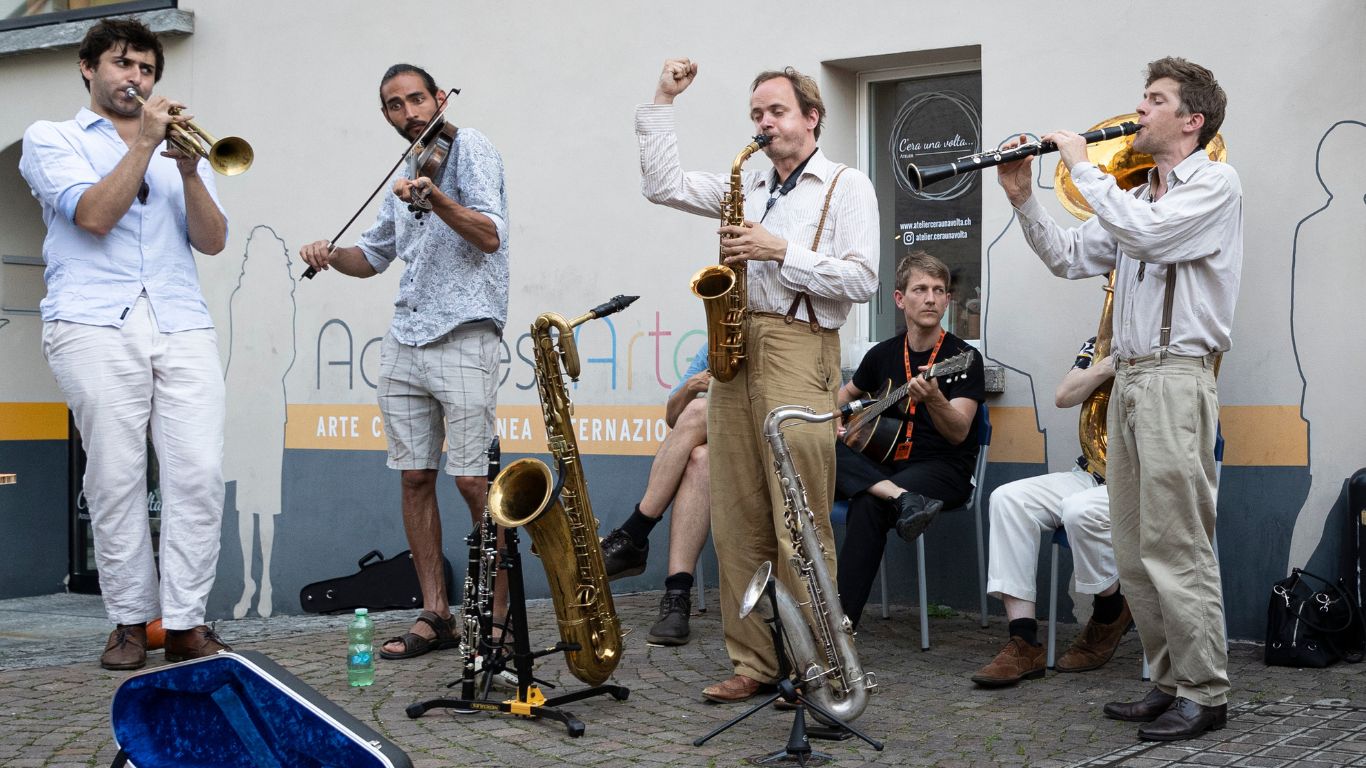 During ten consecutive days they performed all over the place, in Ascona's allies and stages, captivating the public with their charming vintage sound and innate sympathy:  Frog & Henry are the JazzAscona Audience Award «Aet My Choice 2022» winners… well deserved.
swiss jazz award
Launched in 2007 by Radio Swiss Jazz and JazzAscona, the Swiss Jazz Award aims, since the very beginning, to promote Swiss Jazz music. Initially thought of as a Public's prize, since 2017 it is attributed directly by an expert's jury and awarded to an especially noteworthy Swiss musician.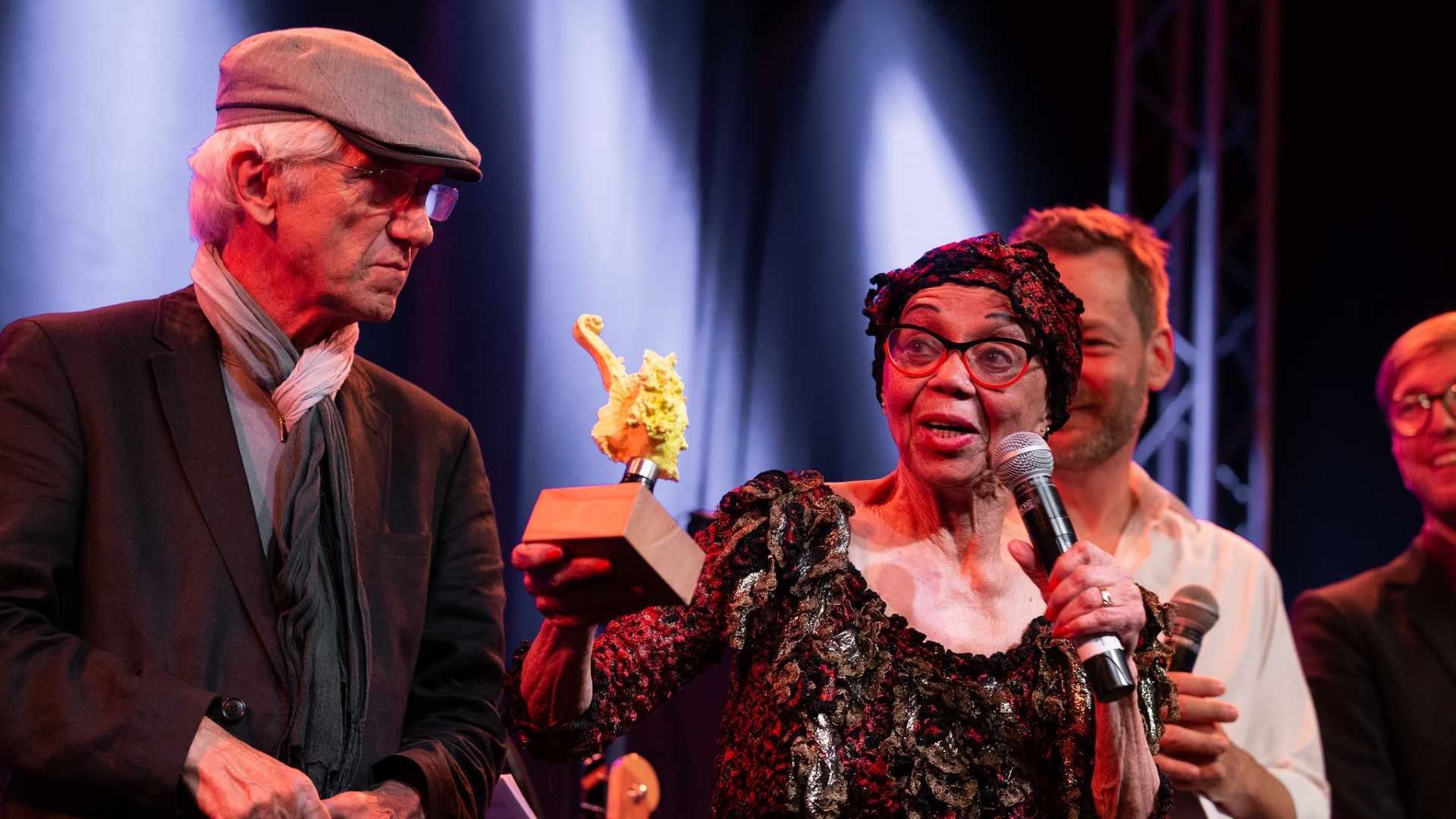 ascona jazz award
The Ascona Jazz Award, yearly rewards a musical New Orleans jazz scene representative since 2006, it's awarded to a band or artists which stood out during the past festival editions or during their artistic career. The award is presented during the Festival and benefits from sponsorship by the Municipality of Ascona.
sponsored by