Groovin' Up, young talents in the spotlight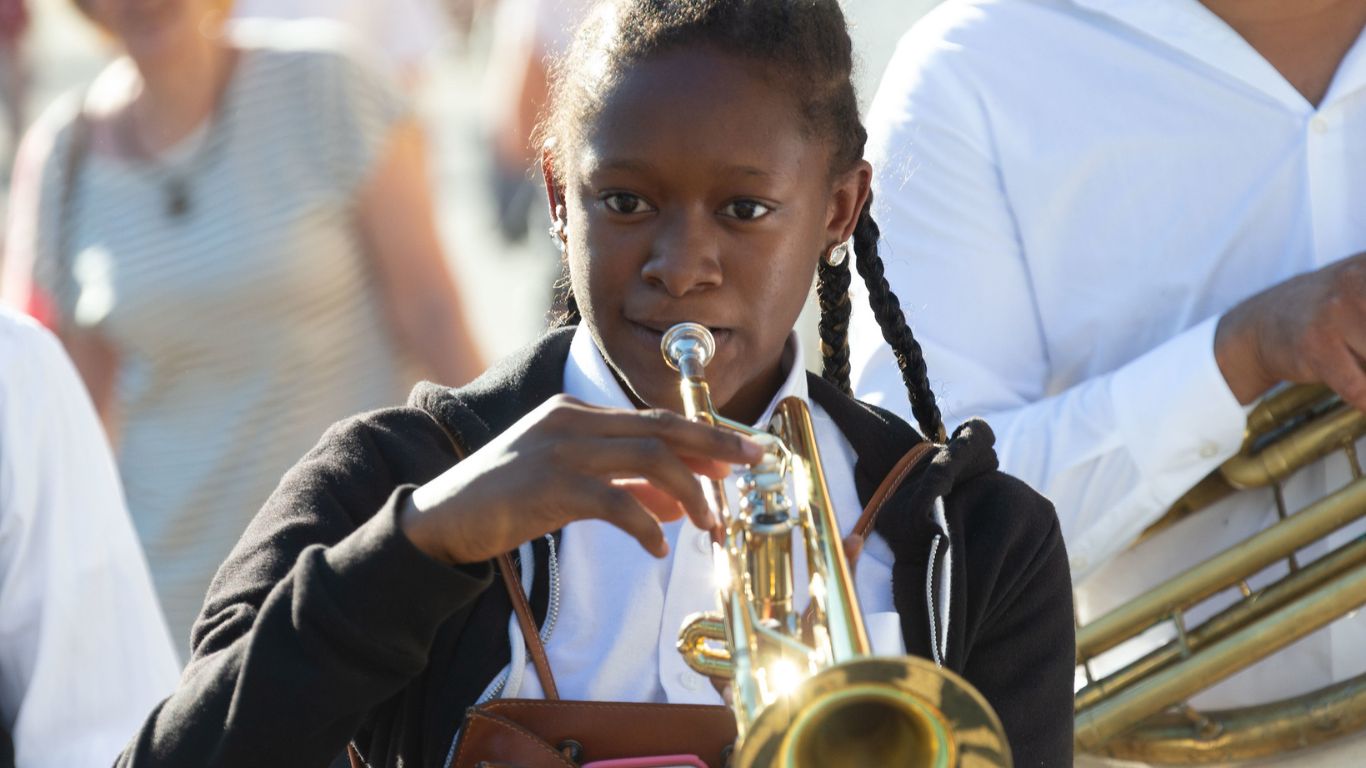 More than one hundred bands from all over the world applied for the JazzAscona intiative «Groovin' Up». A dozen bands from Switzerland, Europe and New Orleans were selected and invited to Ascona.
Groovin' Up is an educational art project dedicated to young musicians between the ages of 18 and 25. The festival aims not only to give them the opportunity to perform on stage but also to nurture their talent and contribute to their artistic and professional development through videos, radio interviews, workshops, networking and, above all, exchanges with the many internationally renowned musicians represented at the festival.
The «Groovin' Up» bands will perform for several days and in different situations. Interestingly, they will not be featured on a stage or area dedicated to them: they will have space and visibility on the main stages and at key moments of the festival, and be fully integrated in the program.
Participants may also attend a series of workshops, participate in jam sessions and play as guests of the many experienced musicians who will be in Ascona during the festival.
Groovin' up - Bands
The Bands:
Flo & Fauna (24 – 26.6) from Germany
Keyboards, electric bass, drums
Frische Fische (24 – 26.6) from Bern
Alto saxophone, trumpet, trombone, keyboards, bass, drums
Mareille Merck LARUS (25 – 27.6) from Lucerne
Guitar, bass, drums
Miss Bee & the Bullfrogs (26.6 – 2.7) from France
Vocals, saxophone, guitar, bass, drums
Red Cream (23.6 – 2.7) from Ticino and New Orleans
Saxophone, guitar, piano, bass, drums
Roberta Gentile (27 – 29.6) from Italy
Vocals, piano, guitar, bass, drums
Trois Imaginaires (26 – 28.6) from Zurich
Guitar, bass, drums
Tulane BAM (23.6 – 2.7) from New Orleans
Vocals, violin, piano, bass, drums
Roots of Music (23.6 – 2.7) from New Orleans
Brass band