Here's Soundtracks: with Frog & Henry JazzAscona boards the historic Centovallina train on Saturday, June 24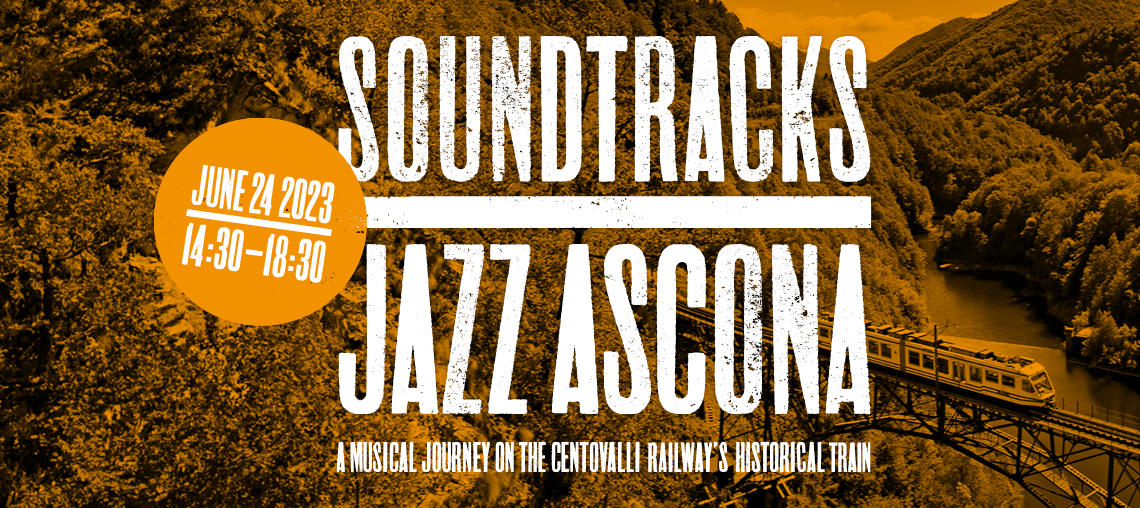 In collaboration with Ferrovie Autolinee Regionali Ticinesi, for the first time ever JazzAscona is offering a musical journey on the Centovalli railways's historical train on Saturday, June 24.
Soundtracks is it's name and it will allow you to travel back in time, on the historical carriages, accompanied by the vintage sound of Frog & Henry. A 40 km/h ride from Locarno's railway station to Camedo (and return) through the spectacular landscape of the Centovalli. In Camedo, Frog & Henry will perform in the Old Train Deposit. From sonorities to deliciousness: Soundtracks will also provide you with food in the form of an aperitif that will include New Orleans' own traditional Jambalaya.
The appointment with Soundtracks is set for Saturday, June 24 with departure from Locarno train station at 3:30 pm and return at 6:30 pm. 
Prices: Adults 38 CHF, children aged 6 to 16 years old 14 CHF, children up to 6 years: free, if they do not occupy a seat.  The price includes a round trip on the historic train and aperitif (drinks included).
More information:
La Biglietteria
Tel. +41 (0)91 751 87 31
labiglietteria@centovalli.ch 
You can already buy your ticket online.
Winner of the Audience Award 2022, Frog & Henry is a band taking part in the Acoustic Town project, an initiative of the festival that aims to present street music in Ascona just as it is offered on the streets of New Orleans.