JazzAscona 2022, organizers are very satisfied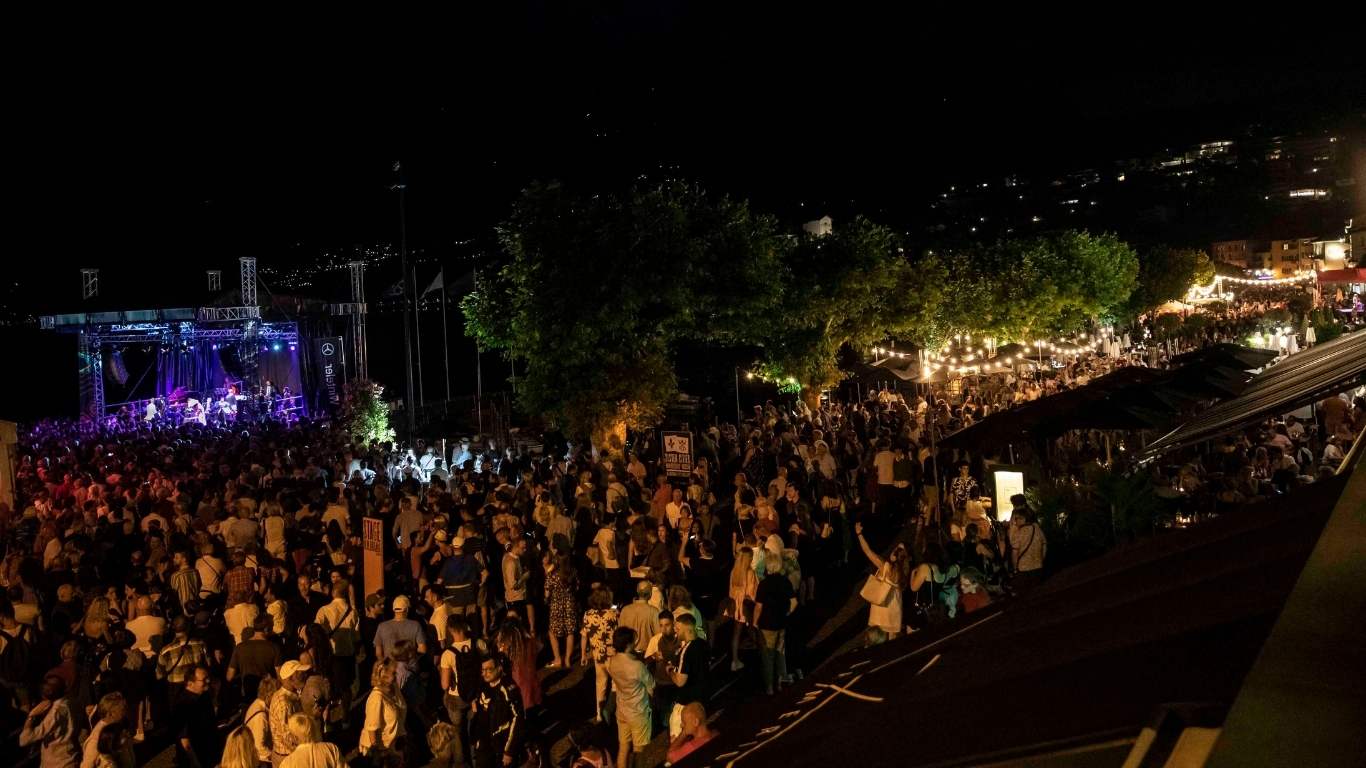 JazzAscona 2022 is already history. After ten intense days of music and events, the festival reached its peak on Saturday, July 2. Thousands of people flocked to admire jazz icon Dee Dee Bridgewater and funk queen Ida Nielsen, the much-acclaimed stars of the last day of concerts.
Festival President Guido Casparis expressed his satisfaction after the concerts. «It was ten intense days of music, culture and celebration. This Sister Cities edition will be remembered above all for the official twinning between Ascona and New Orleans and the four-day visit of Mayor LaToya Cantrell. It has not happened since the late 1980s that a city leader from New Orleans has visited us. These relationships are very important because they strengthen the historical ties and the vocation of a festival that is firmly anchored in New Orleans, and we can expect important, if not decisive, developments in the coming years. JazzAscona is a showcase for New Orleans music and culture in Europe: the fact that the festival has made such a positive impression on the mayor and cultural institutions of New Orleans is a good sign for the future.»
The 2022 edition was a great success with the public. There are no official figures, since admission is free at JazzAscona, but attendance has been consistently good, with thousands of spectators on the evenings when the weather was fine – especially on the two Saturday nights.
The new concept of JazzAscona, with free admission and music spread throughout the old town, has delighted the public. This was shown by the expressions of sympathy made to the organizers, the many positive comments on social networks and the relaxed atmosphere that prevailed on all evenings. In this regard, it is worth mentioning that there were no major incidents to report in the last ten days.
On the musical side, this edition was marked by some concerts and groups. We could mention, for example, Scott Kinsey's splendid tribute to Joe Zawinul, the two shows of the New Orleans Jazz Orchestra, the concert of The Dead South or the performances of Erica Falls, but it was the whole thing that convinced – with its strong involvement of local musicians, the creation of Sister Cities bands with performers from Switzerland, Europe and America, the participation of numerous young artists and its interesting mix of musical genres. Ascona has distinguished itself as an interesting place of encounter and exchange for music makers and has provided a comprehensive insight into the music and culture of contemporary New Orleans.
The date for next year has already been set: the 39 edition of JazzAscona will take place from June 22 to July 1, 2023.