In the afternoons, the 38th edition of JazzAscona features a number of workshops focusing on various aspects of New Orleans culture and jazz. All workshops are free and without registration. Discover all the secrets of Burlesque with Trixie Minx and dance Second Line, Afro-House and Brazilian Samba with Michelle N. Gibson.
The afternoon dedicated to trumpet players will take place once again thanks to Ashlin Parker's Trumpet Mafia. The Majid Foundation will also host a number of talks on Stride Piano, Coleman Hawkins, New Orleans Drumming and the Music Industry.
"Ear we Go"
with Gilles Repond
23.6, 24.6, 25.6 - 17:00-18:30
📍 PIAZZALE ELVEZIA
The playful freedom of jazz in the service of musical learning is at the heart of this educational project involving children from New Orleans with the Roots of Music, among others. The workshop is based on the oral transmission of knowledge and on the joy of experiencing musical and human adventure that is as powerful as it is constructive. Conducted by Gilles Repond, trombonist, conservatory lecturer and animator of educational activities with children in Paris. The workshop will end on Saturday, June 25, at 7:00 p.m. with a concert on Stage Chiesa with all participants.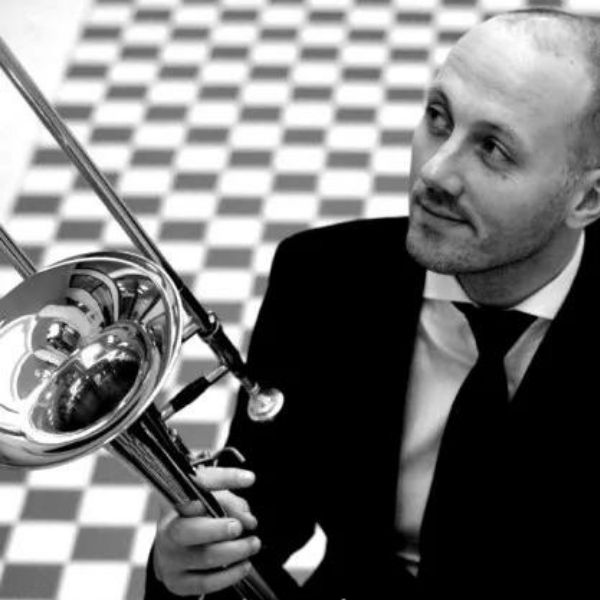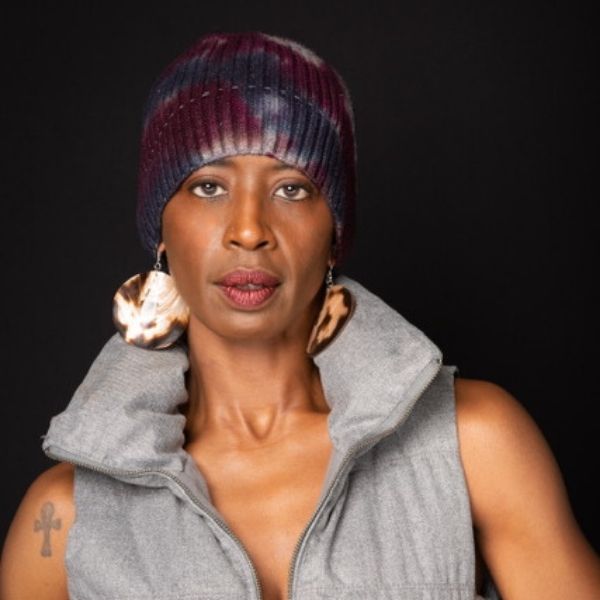 New Orleans Original Buck Shop
(second line)
with Michelle N. Gibson
25.6 - 16:30-17:30
📍 COLLEGIO PAPIO, AULA MAGNA
The course offers insight into the aesthetics of the Second Line, a collective ritual of New Orleans in which the crowd dances following a marching brass band. This tradition has its roots in the dance culture brought to New Orleans by enslaved West African people.
The Music of New Orleans,
Drum Techniques
with Adonis Rose
26.6 - 16:30-17:30
📍 FONDAZIONE MAJID
Adonis Rose, drummer and artistic director of the New Orleans Jazz Orchestra, introduces us to the techniques of the New Orleans Beat.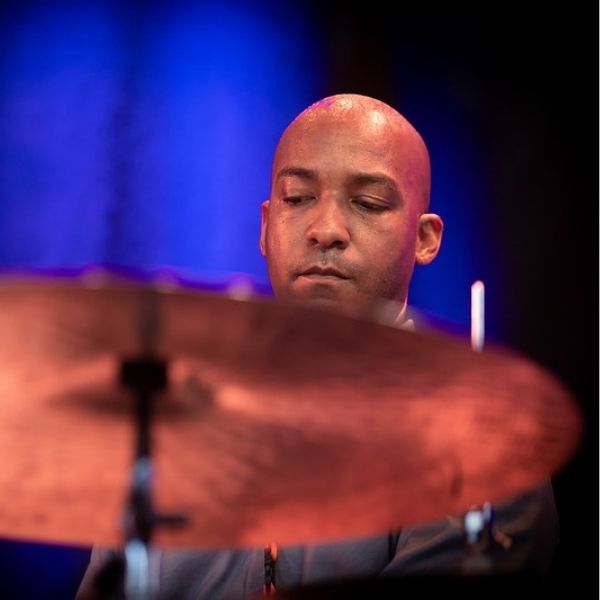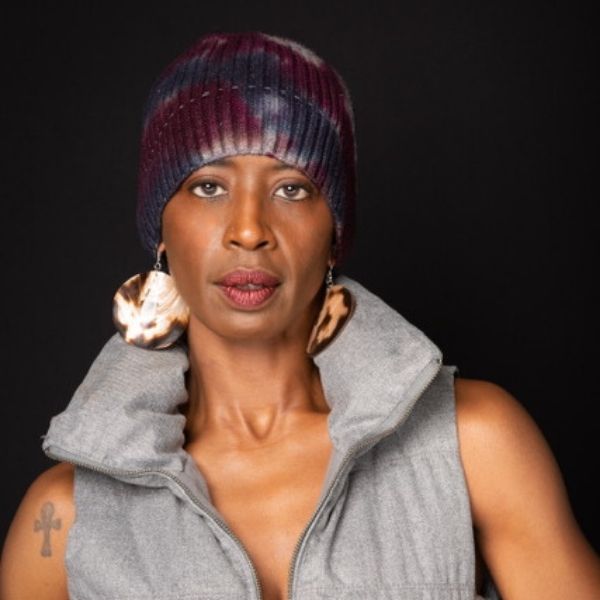 Afro-House
with Michelle N. Gibson
26.6 - 16:30-17:30
📍 COLLEGIO PAPIO, AULA MAGNA
The second session with choreographer, educator and performer Michelle N. Gibson is dedicated to Afro-House and will focus on movement aesthetics derived from the African Diaspora.
Trumpet Mafia
with Ashlin Parker
27.6 - 15:00-18:00
📍 COLLEGIO PAPIO, AULA MAGNA
If you have some knowledge of trumpet and want to play in a group, bring the instrument with you!
Level does not matter, but the desire to play and learn. Trumpeter Ashlin Parker, founder of the Trumpet Mafia project in New Orleans, will conduct.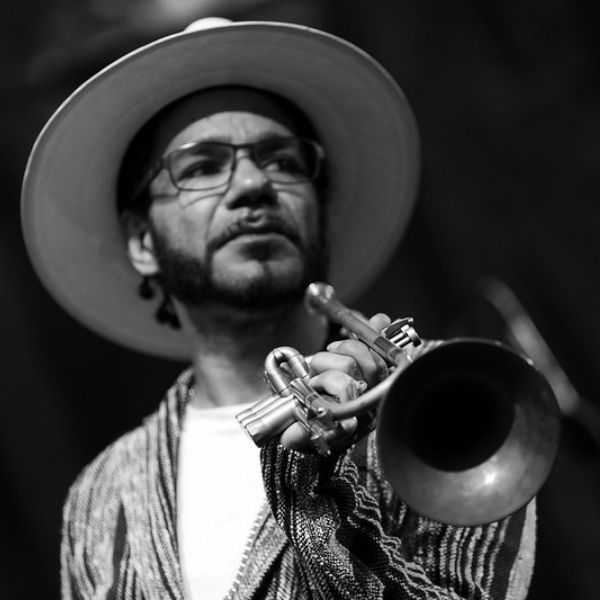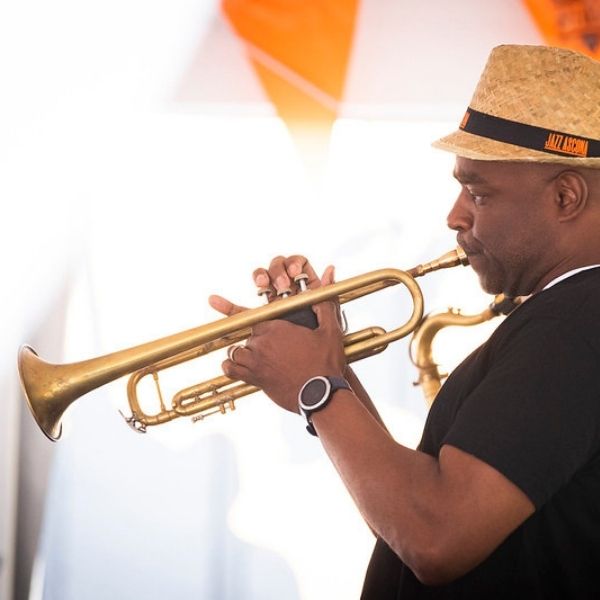 Music Industry
with Adrian Ross
28.6 - 16:30-17:30
📍 FONDAZIONE MAJID
Adrian Ross of the Funkytown Agency will talk about his long experience in the music industry, giving plenty of advice and answering questions from the audience.
Let's talk Hawk:
The Style of Coleman Hawkins
with Luca Stoll
29.6 - 16:30-17:30
📍 FONDAZIONE MAJID
Using a 1944 recording of Don't Blame Me, we will observe two techniques often employed by Hawkins when improvising on Broadway songs: theme and variations, and voice leading.
We will also consider rhythmic and expressive aspects typical of his playing. As we investigate these techniques, we will try to apply them on our instruments.
This workshop is open to all instrumentalists.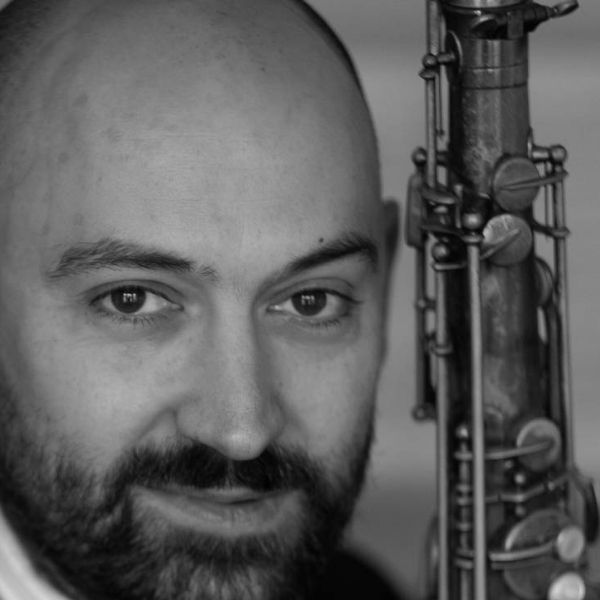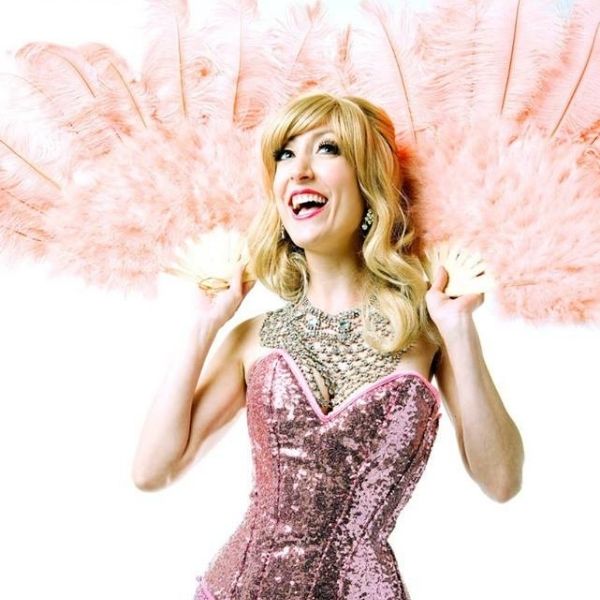 Beat of burlesque
with Trixie Minx
29.6 - 16:30-17:30
📍 COLLEGIO PAPIO, AULA MAGNA
Burlesque is a collaborative art form that combines movement with music. This class will show how to listen to music and learn how to find the rhythm of Burlesque, the melody of movement, and the best way to connect with the music while dancing.
Brazilian Samba
with Michelle N. Gibson
30.6 - 16:30-17:30
📍 COLLEGIO PAPIO, AULA MAGNA
The third session with Michelle N. Gibson is all about Brazilian Samba!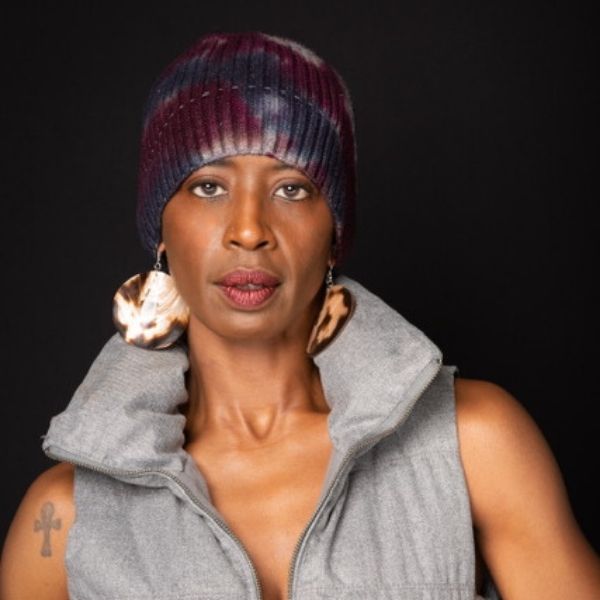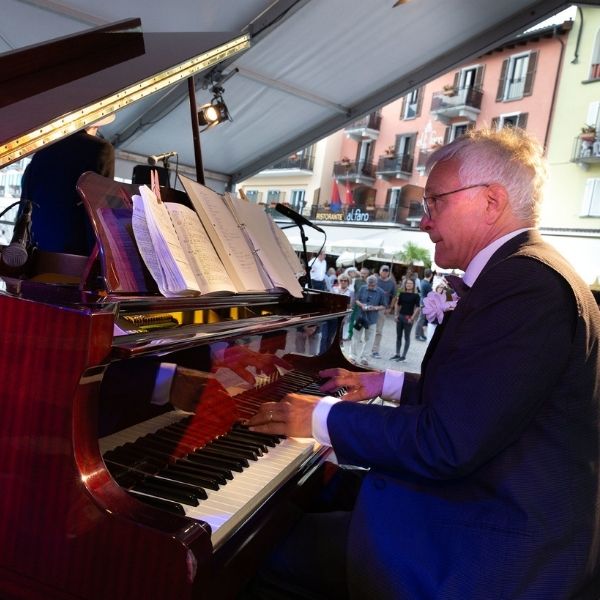 An introduction to stride piano and its harmony
with Brenno Boccadoro
30.6 - 16:30-17:30
📍 FONDAZIONE MAJID
As a lecturer in musicology at the University of Geneva, Brenno Boccadoro is not only a great connoisseur of music history and jazz in particular, but also a specialist in Stride Piano, a musical style whose great performers include J.P. Johnson, Fats Waller and Jelly Roll Morton.
Art of burlesque
with Trixie Minx
1.7 - 16:30-17:30
📍 COLLEGIO PAPIO, AULA MAGNA
New Orleans artist Trixie Minx will reveal classic Burlesque techniques such as the shimmy, the bump & grind, in addition to other fundamental movements.
Trixie's classes will not include strip tease, they are physical dance classes that can be done by anyone, regardless of gender.