AMINA SCOTT
Amina Scott Collective | NOJO7 | The New Orleans Jazz Orchestra, doublebass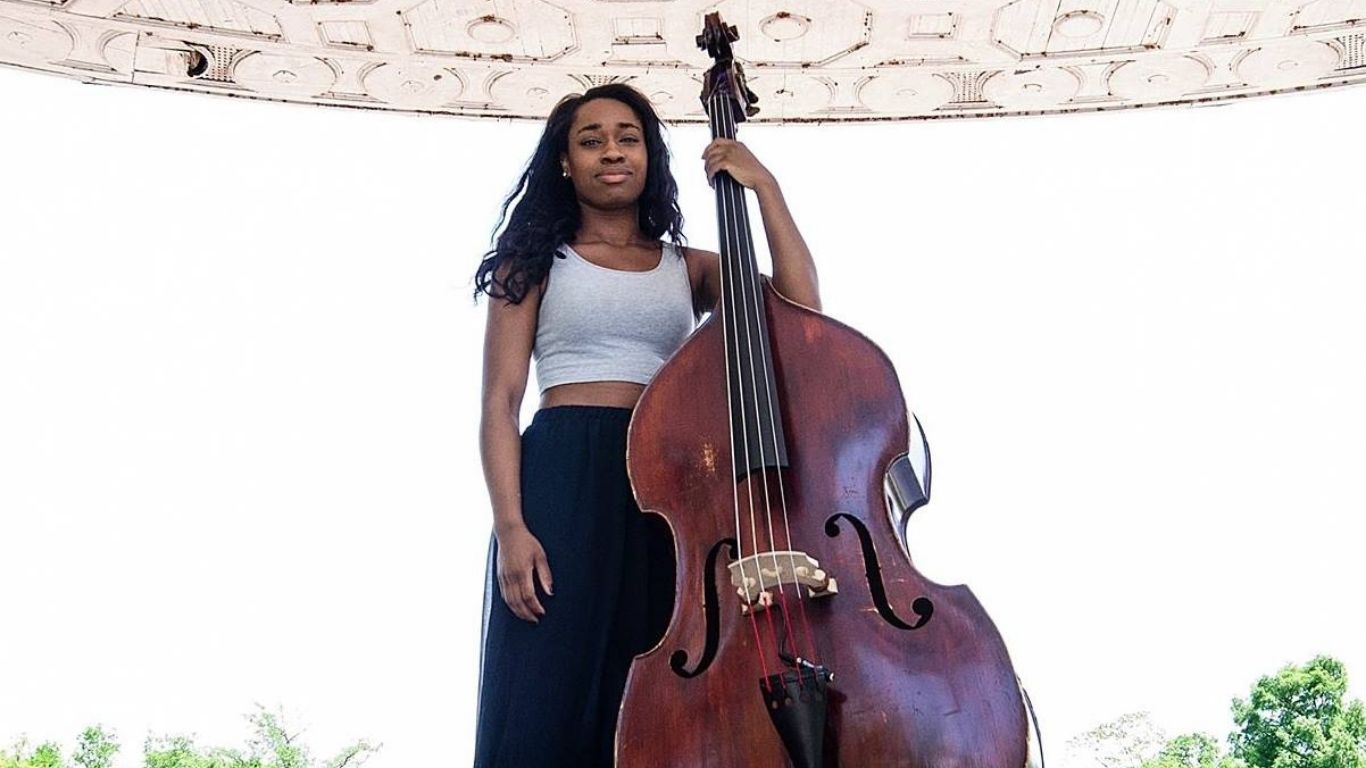 What a woman: ladies and gentlemen… Amina Scott
Amina Scott, double bassist and bassist  from California, started playing the piano with her grandmother and in local bands. A jazz studies graduate of Florida State University, she now lives in New Orleans, where she's been a member of the New Orleans Jazz Orchestra since 2017. Amina has performed with artists such as Steve Turre, Wessell "Warm Daddy" Anderson, Nicholas Payton, David Murray, Jamison Ross, Joanne Brackeen, Herlin Riley and Christian Scott.
She plays bass in Dee Dee Bridgewater's DDB Big Band, an all-women orchestra from across the United States and band leader of her own quartet as well as the fusion ensemble PHYRA. Amina currently teaches at Loyola University New Orleans.
In addition to performing with the New Orleans Jazz Orchestra, in Ascona this year Amina Scott will present her own compositions and give a glimpse of her remarkable artistic personality with the Amina Scott Collective, which will bring together drummer Gerald Watkins, pianist Fredrick Sanders and saxophonist Ricardo Pascal (June 26 and 27).
Amina Scott
22.6 – 1.7 2023
Amina plays:
TBA | NOJO7
26 – 27.6 | Amina Scott Collective

From:

New Orleans