ASHLIN PARKER
The New Orleans Jazz Orchestra | Trumpet Mafia, trumpet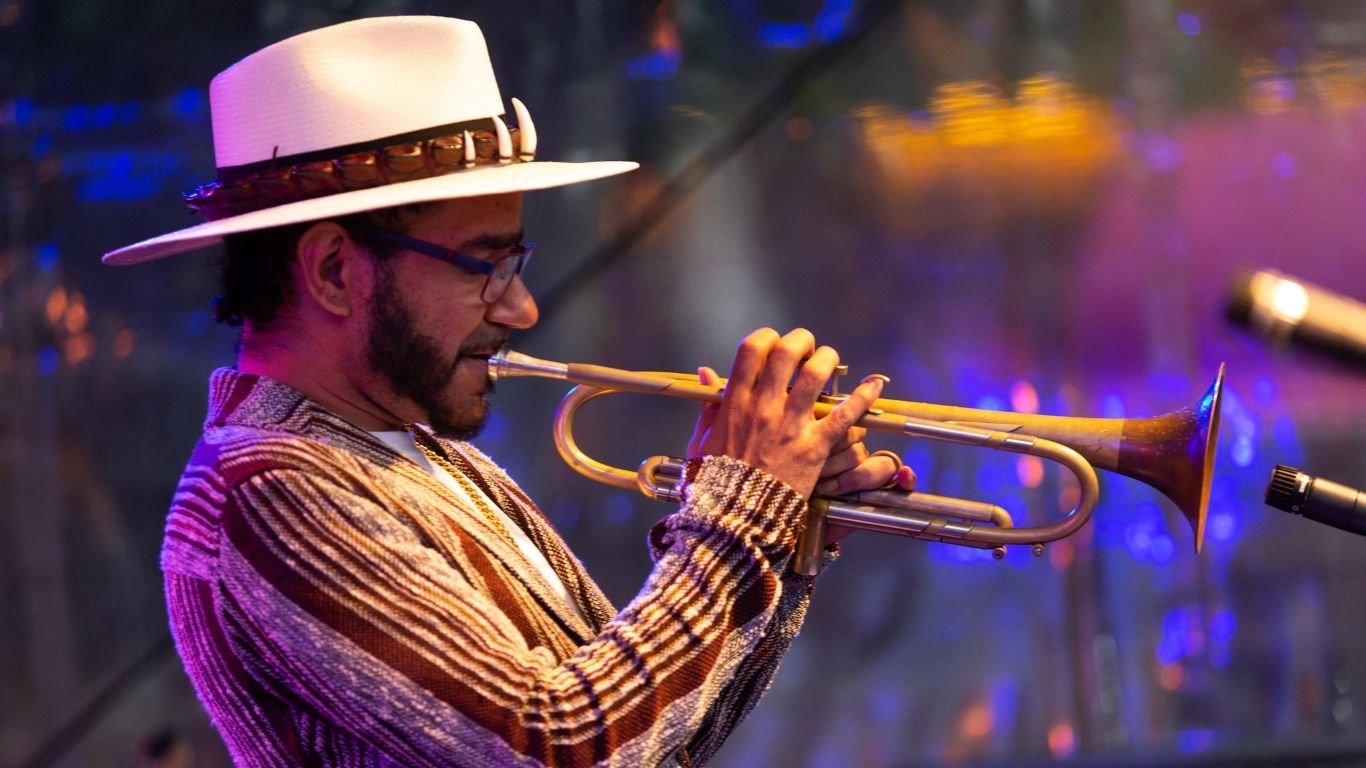 Ashlin Parker and his trumpet can start the party
During the last two editions of JazzAscona in 2018 and 2019, he was a star performer wherever he played.
A New Orleans personality, Ashlin Parker is a versatile trumpet player who plays all over the world with various ensembles, including the New Orleans Jazz Orchestra. Ashlin collaborates with many New Orleans musicians, from Jason Marsalis to Herlin Riley, Roland Guerin to Leroy Jones, Adonis Rose to Nicholas Payton.
In 2019 he presented his Trumpet Mafia project in Ascona, gathering numerous trumpet players, professionals as well as amateurs, in workshops and various musical interventions throughout the festival.
Ashlin Parker
23.6 – 2.7 2022
ASHLIN leads:
TBA | Trumpet Mafia

ASHLIN plays:
25.6, 2.7 | The New Orleans Jazz Orchestra
TBA
From:

New Orleans