SCOTT KINSEY GROUP
Scott Kinsey, keyboards | Hadrien Feraud, bass | Gergo Borlai, drums | Arto Tuncboyaciyan, percussion | Mer Sal, vocals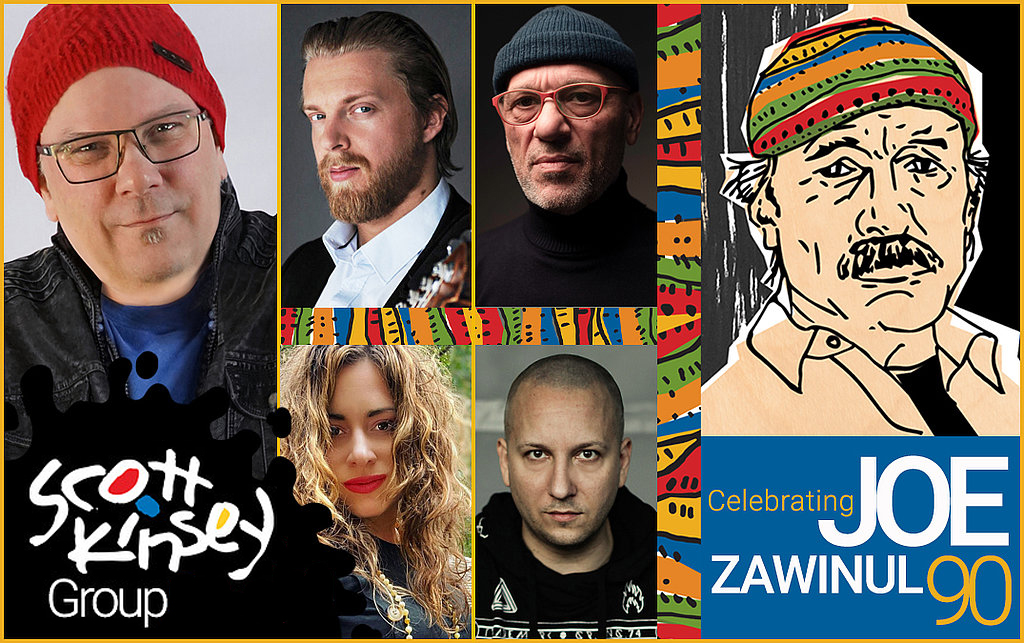 Scott Kinsey's a tribute to Joe Zawinul and Weather Report
On July 7th 2022, keyboardist Joe Zawinul, one of the world's most famous and influential jazz musicians, would have turned 90. His work with Cannonball Adderley, as co-leader of the band Weather Report and with Zawinul Syndicate set standards that remain unmatched to this day.
Fort this 90th birthday, the Scott Kinsey Group will celebrate the music of this great master and composer, with a programme including hits such as Birdland or Mercy Mercy, as well as other songs from the Weather Report and Syndicate repertoire.
Scott Kinsey is renowned master of the keyboard, a fabulous improviser and a celebrated producer.
He was a friend and protégé of Joe Zawinul, with whom he worked extensively until his death in 2007. Their musical relationship developed to the point where Kinsey was commissioned to produce Zawinul's album "Faces & Places" in 2002 and he continues to honour his late friend and mentor with live concerts and carries on the work whose foundations were laid by Zawinul – especially in the ongoing development of synthesis and conceptual improvisation.
Scott Kinsey Group
28.6 2022
First time at JazzAscona!
From:

USA, Germany
Style:
Tribute to Joe Zawinul