MAD FELLAZ
Luca Brighi, vocals | Paolo Busatto, guitar | Ruggero Burigo, guitar | Andrea Cecchetto, drums | Carlo Passuello, bass | Enrico Brunelli, keys | Rudy Zilio, reeds & keys | Filippo Zonta, percussion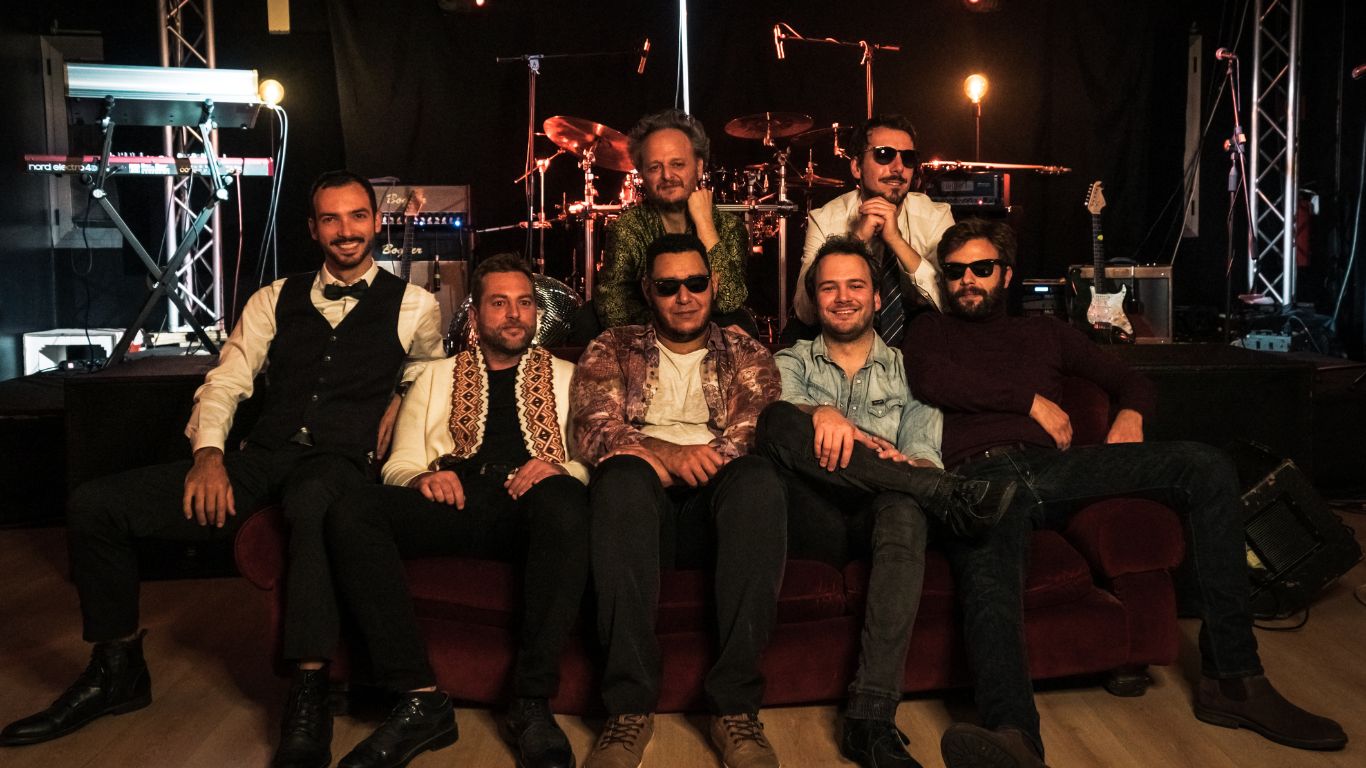 Mad Fellaz are an Italian band formed in 2011, with four albums and numerous concerts throughout Europe to their credit.
Stylistically varied and constantly looking for innovation regarding both genre and sound, over the last few years the band has shifted more and more towards 'black music', presenting jazz-rock tinged with some funk, afrobeat, blues and soul… in one word: 'groove'!  
The band's sound is enriched by the powerful voice of lead singer Luca Brighi (Joyce E. Yuille & The Gospel Times).
Among the various collaborations of the band members, it is worth mentioning those of guitarist Ruggero Burigo, who has played with the likes of John Etheridge and Jim Mullen, while drummer Andrea Cecchetto has worked as a technician for Dave Weckl as well as the Chick Corea Elektric Band.
Mad Fellaz
23 – 25.6 2023
FIRST TIME AT JAZZASCONA!
From:

Italy
Style:

Jazz/rock, funk, fusion