ROCCADILE
Jenelle Roccaforte, bass | Lyndsey Monique Smith, vocals | Christos Melios, guitar | Will Feinberg, keys | Kalif Brown-Stokes, drums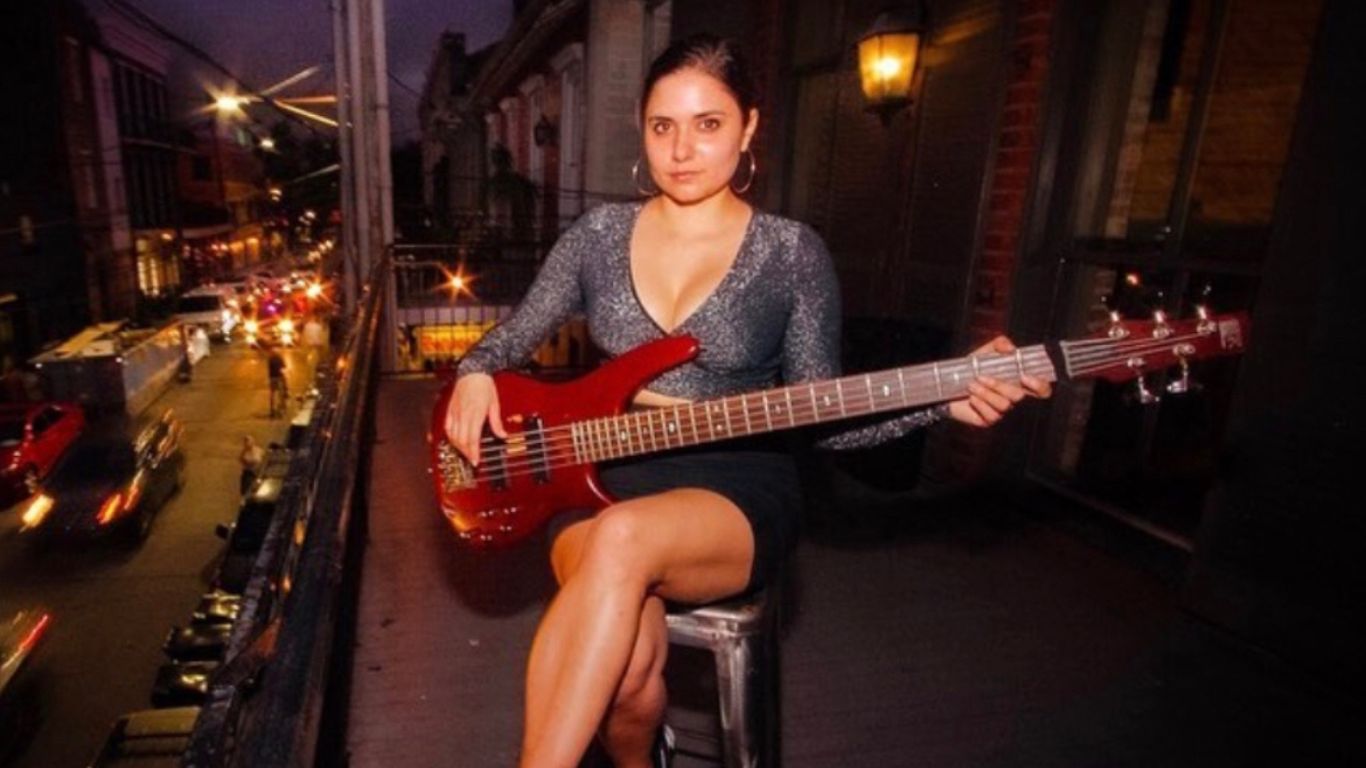 Multi-faceted bassist, guitarist, composer, arranger, Jenelle "Roccadile" Roccaforte's original funk-soul band based out of New Orleans
Jenelle Roccaforte, whom we already admired in Ascona last year with the New Orleans Jazz Orchestra and crew, will be coming back with her own funky, thrilling, original band Roccadile!
Roccadile's music draws on Jenelle's  influences from funk, rnb, hip-hop, and the great American songbook which all come out in her songwriting in a unique and exciting way that gets your body moving! The live performances will be jam packed with music written mainlyby Jenelle herself from Roccadile's debut album (set to release in June) We Ride, along with some hard hitting funk covers, reimagined.
In the band, she is joined by the award winning, soultry, awe-inspiring vocalist Ten Spencer, who along with band members Christos Melios (guitarist), Will Feinberg (keyboardist), and Kalif Brown (drummer), bring the music alive to its fullest potential with a show stopping showcase of talent! Seeing this band is a must and they will leave you wanting more! 
Roccadile
22 – 27.6 2023
First time at JazzAscona!
From:
New Orleans, USA

Style:

Funk, Soul