SWISS JAZZ AMBASSADORS feat. SARAH HANAHAN
Manuel Schwab, sax | Slawek Plizga, guitar | Matthieu Trovato, piano | Matteo Burci, bass | Nicolas Bianco, drums | Sarah Hanahan, sax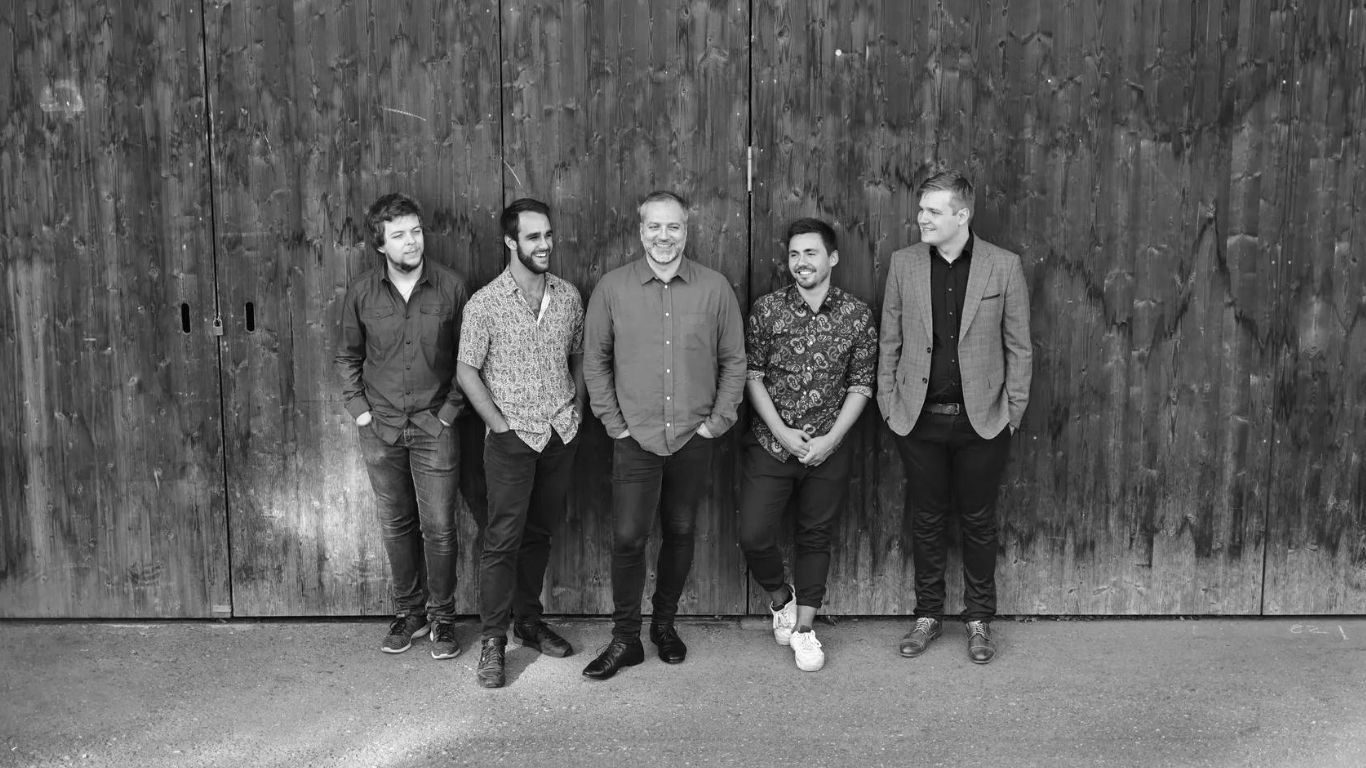 Our own Swiss ambassadors of "Straight Ahead Jazz"
Straight Ahead Jazz is what the Swiss Jazz Ambassadors offer, a young quintet formed by musicians of various origins who all live and work in Bern.
The band, well tried and tested, interpretes American Jazz with freshness, passion and engaging ways. The five musicians are very active in their (now) hometown of Bern. During the summer of 2020 they often performed at the Vierte Wand, where they also played with legendary singer Sandy Patton. During 28 weeks of the pandemic they promoted the Late Night Show, a Live streaming service on YouTube and Facebook, allowing people in lockdown to appreciate Live music once again. Last summer they took part at various Swiss Festival as well as being resident band in the Tent at the Bern Jazz Festival.
Recently they performed during a whole week at Marian's Jazzroom with American saxophonist Sarah Hanahan, with which they will perform, for their first appeareance at JazzAscona. They debut album After The Storm is due to be released this year. 
Swiss Jazz Ambassadors
feat. Sarah Hanahan
30.6 2022
First time at JazzAscona!
From:

Switzerland, USA
Style:
Jazz