THE FATS BOYS
Adriano Bassanini, trumpet & vocals | Thomas Winteler, clarinet & soprano saxophone | Brenno Boccadoro, piano | Jacques Ducrot, drums | René Lambelet, tuba (29/30.6)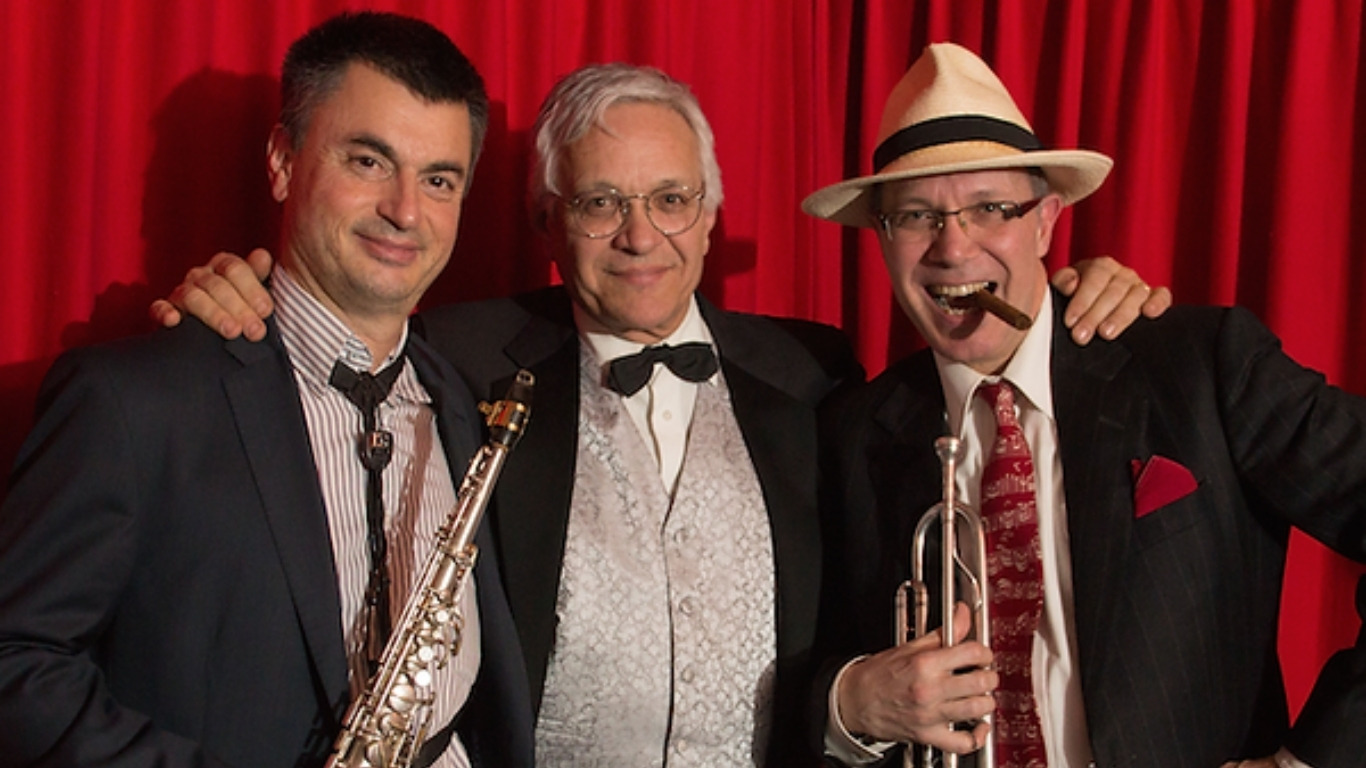 In a tribute to Fats Waller, Louis Armstrong, Jelly Roll Morton, Sidney Bechet here are the irresistible Fats Boys 
Winners of the jury award at the first Ascona Jazz Night in May 2017, The Fats Boys pay a warm and vibrant tribute to the notorious New York pianist Fats Waller, interpreting his compositions.
The trio is composed of pianist, musicologist and "piano stride" expert, Brenno Boccadoro, trumpetist and vocalist Adriano Bassanini and clarinetist Thomas Winteler.
The trio's repertoire also includes Louis Armstrong, Jelly Roll Morton and Sidney Bechet standards, among others.