TREME' LAFITTE BRASS BAND
Vernon Severin, snare drum | James A. Williams, trumpet | Revon Andrews, trombone | Cayetano Hingle, bass drum | James Burtchaell, trumpet |  Robert Nunez, tuba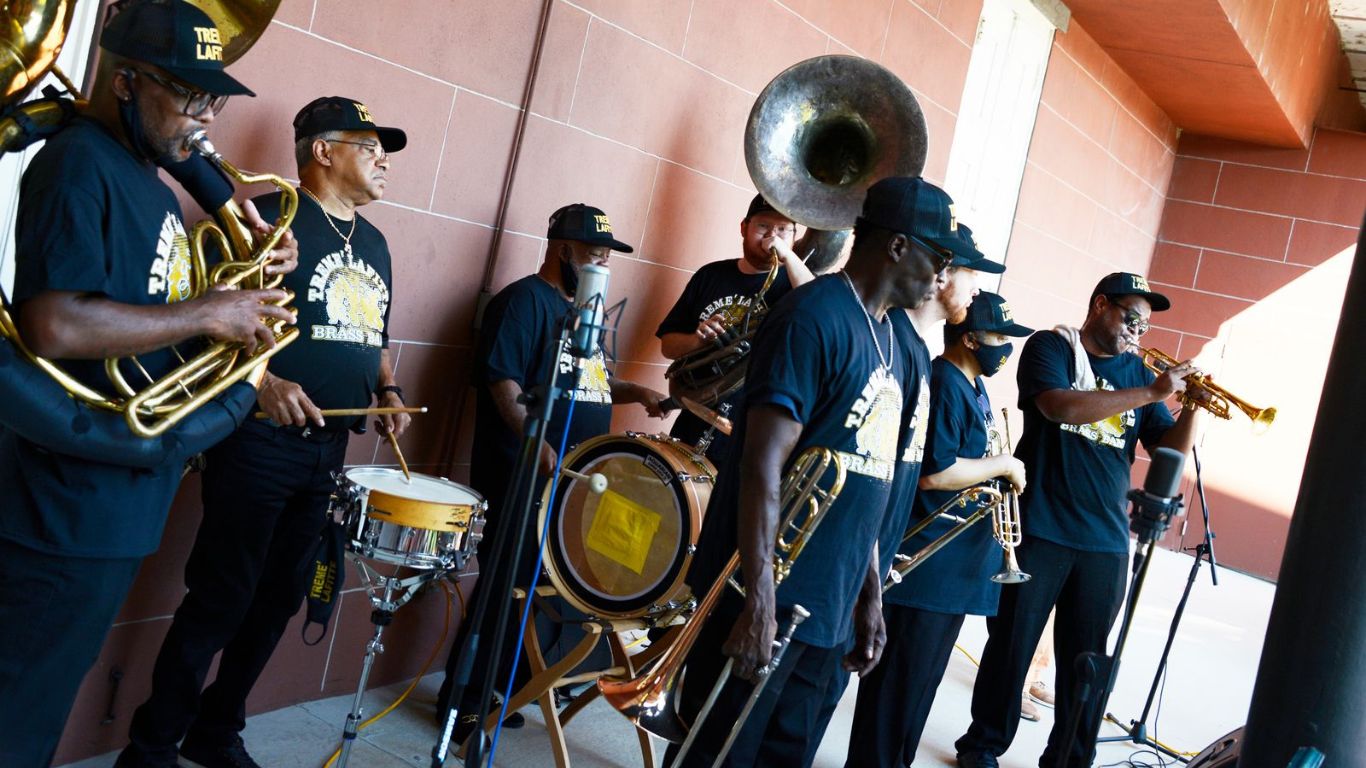 Directly from the original Jazz quarters, Treme' Lafitte: drummer Vernon Severin's brass band
Founded by Treme Brass Band's drummer Vernon Severin, Treme' Lafitte is a New Orleans formation which reinterprets traditional brass band style repertoire adding funk and new original songs written by Polanco Jones to it.  Drummer Vernon Severin stems from a  musical family and grew up in the quarters of Treme and Lafitte, where Jazz was born and where music can be heard everywhere, on the streets and in the homes. Thanks to his father's teachings, at the young age of 10 Vernon already was eagerly playing the drums. Music opened many doors for him, offering the possibility to travel the world and perform with music icons all over the place. As well as with his father, Vernon also studied under James Black, Smokie Johnson and Kid Jordan. He performed alongside Clarence Samuels, Benny Jones, Uncle Lionel, Alvin Batiste, Ernie-K-doe and many more, on national and international stages.
Treme' Lafitte Brass band
22.6 – 1.7 2023
First time at JazzAscona!
From:
New Orleans, USA

Style:

Brass band