Vanessa Collier is the winner of the AET My Choice – Audience Award 2023
The JazzAscona Audience Award 2023, presented in collaboration with AET (Azienda Elettrica Ticinese), was awarded to the American saxophonist, singer and songwriter Vanessa Collier.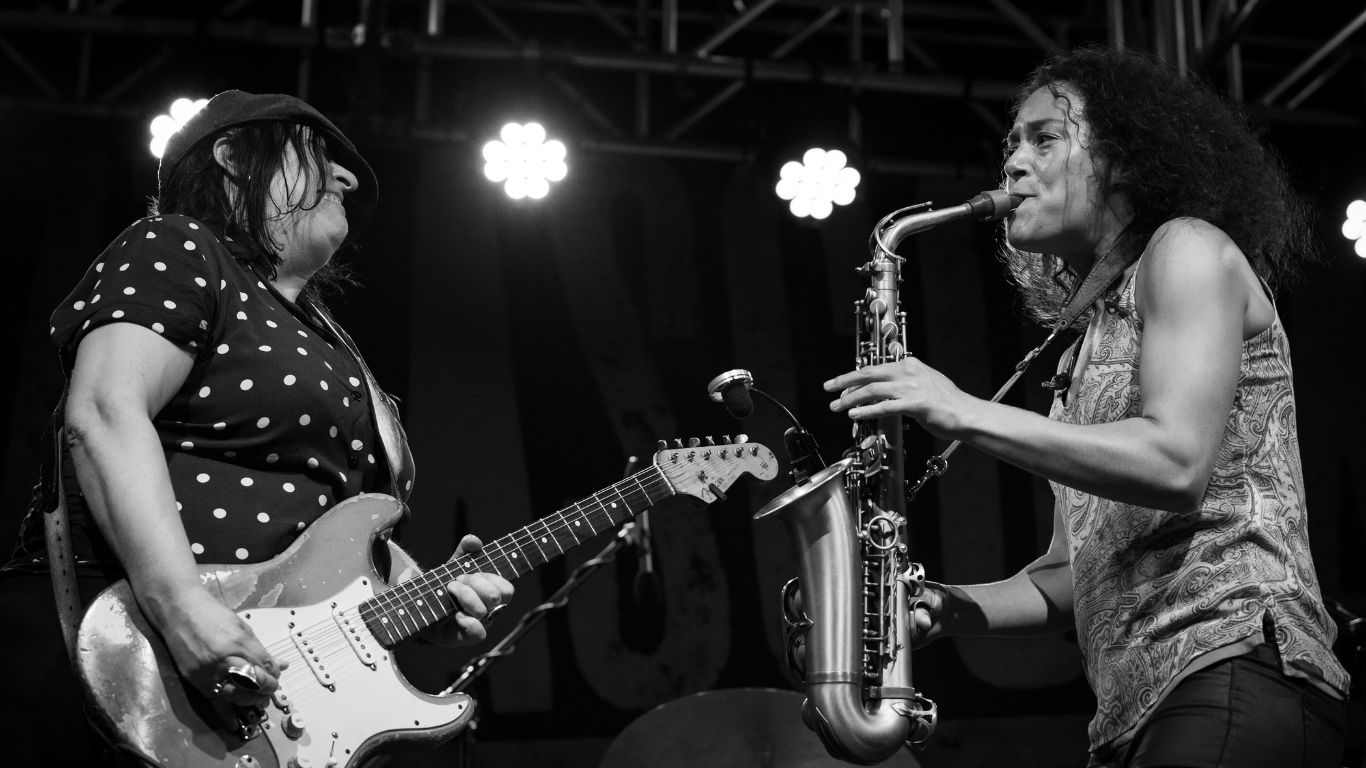 ©JazzAscona – Photo credit Gioele Pozzi
Invited to JazzAscona for the first time, Vanessa Collier gave two spectacular concerts during the final weekend of the festival, thrilling the audience with her masterful and natural interplay between voice and saxophone and with a duet with the exceptional guitarist Laura Chavez, all this supported by a remarkable band. Vanessa's repertoire of blues songs with a funk and soul twist and her two live performances were memorable. Two performances that fully confirmed the value of this artist who has been awarded several times at the Blues Music Awards, winning «Horn Player of the Year» for two consecutive years (2019 and 2020) and «Contemporary Blues Female Artist of the Year» in 2022 – a title she is running for again this year.
In addition to Vanessa Collier's band, many other bands shone at JazzAscona and received much praise. Particularly outstanding in the popular vote were the New Orleans funk band Roccadile, which received the second most votes, Davina Sowers & the Vagabonds and Frog & Henry, the latter two bands having already won the Audience Award in 2014 and last year respectively.
As the winner of the Audience Award, Vanessa Collier will be invited to the next edition of JazzAscona, scheduled from 20 to 29 June 2024.