HAMMOND CONNECTION 4TET
Andi Appignani, hammond organ | Mirko Roccato, saxophone | Nolan Quinn, trumpet | Dario Milan, drums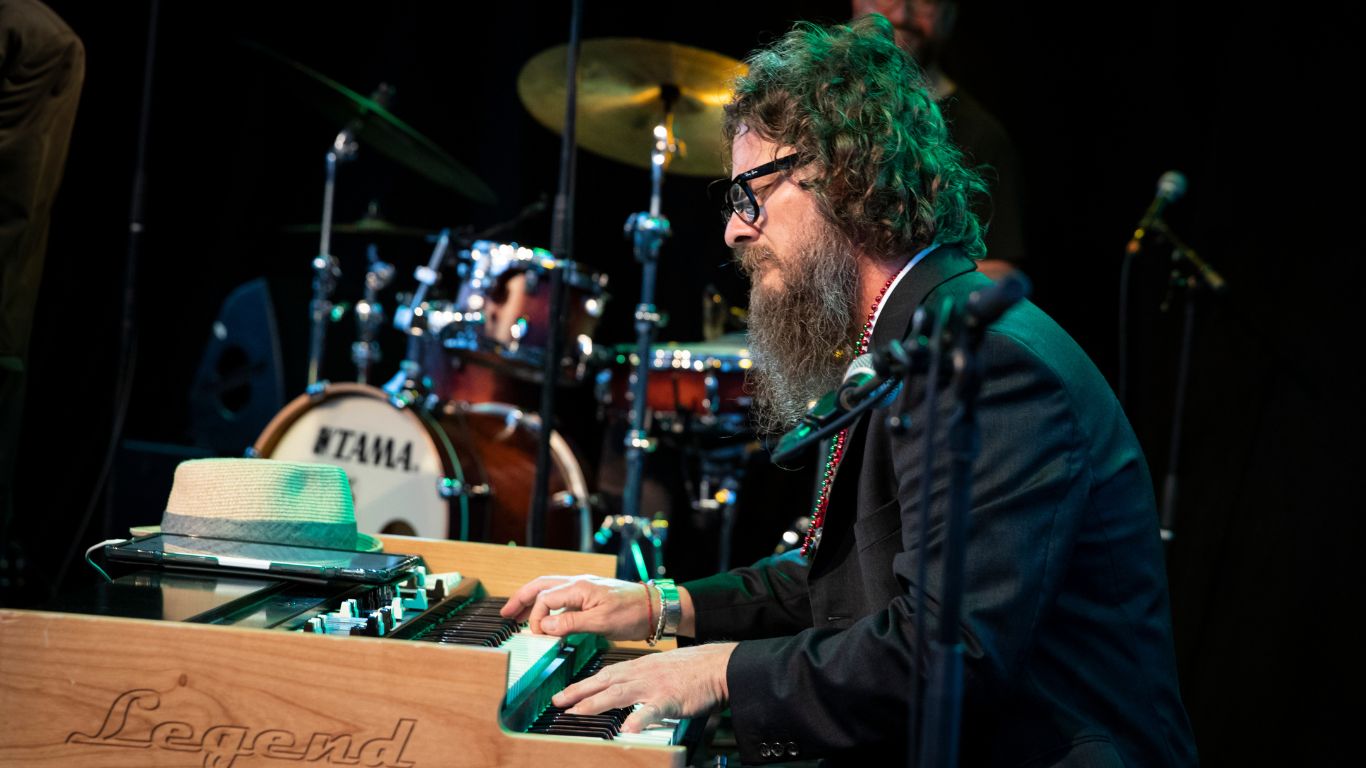 Chemistry works wonders: H3O becomes the Hammond Connection

The band was founded in 2021 as a Hammond trio consisting of Andi Appignani, Mirko Roccato and Dario Milan. After performing in different contexts, during the Ascona Jazz Festival 2022 the trio had the opportunity to perform several times on the main stages, welcoming guests from the USA and Europe at each concert.
In this context, the trumpeter Nolan Quinn joined them on stage almost by chance, and from that moment on this encounter turned into a lasting collaboration.
The H3O (Hammond Trio) became the Hammond Connection, a band that not only plays its own songs, but also typical boogaloo grooves of blues and soul Jazz.
Accompanied by typical Afro-American rhythms, it is impossible to stay seated whilst enjoying one of their concerts.