MISS BEE & THE BULLFROGS
Maëlys Baey, vocals & sax | Jean Guichemerre, guitar & vocals | Rémi Grangé, bass, vocals | Julien Feugas, drums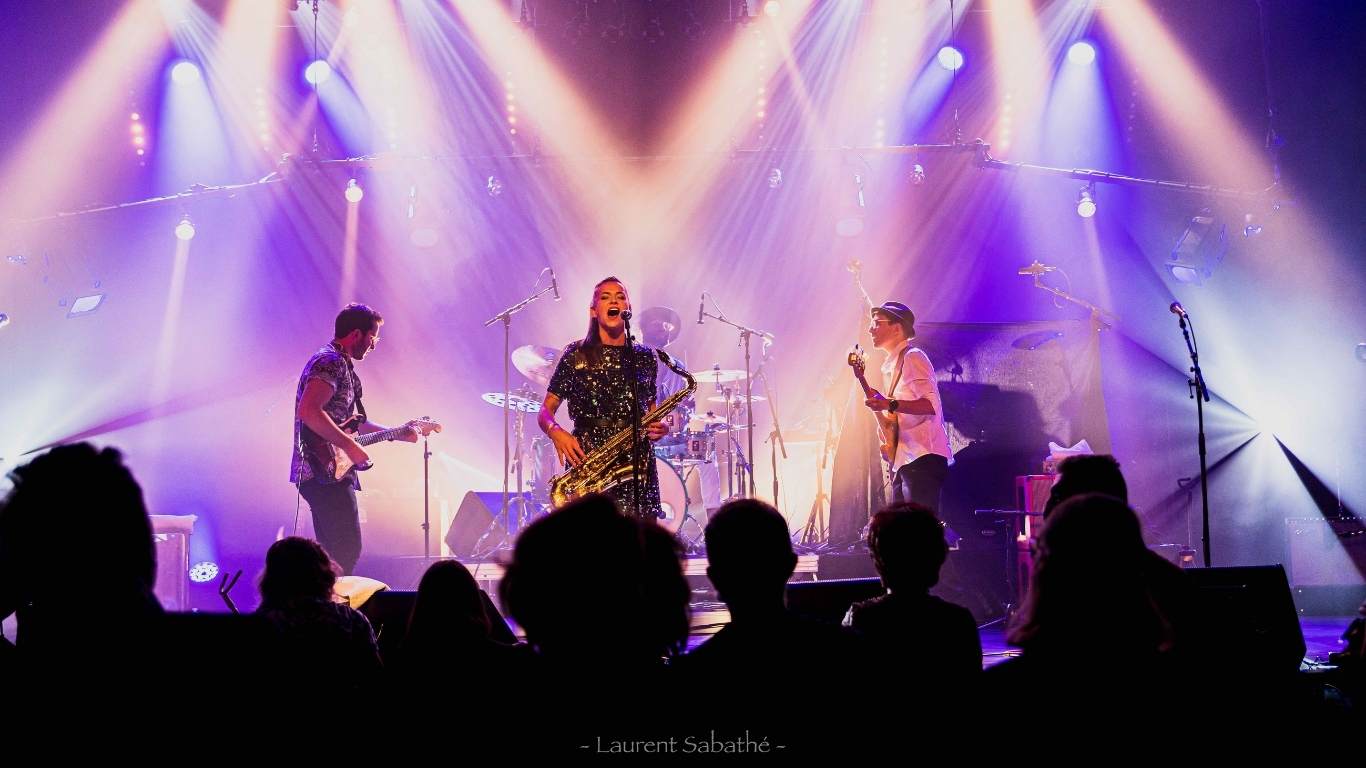 Watch out for Miss Bee & The Bullfrogs and their soulful blues chemistry
Miss Bee & The Bullfrogs formed in 2017 in the French Pyrenees. Their repertoire is influenced by artists such as Freddie King, BB King, James Cotton, Etta James, Jimi Hendrix, Otis Redding, The Tedeschi Trucks Band, or John Mayer and the distinctive sound of the band could be described as a powerful mix of insolent blues and intense soul.
The chemistry on stage is a perfect balance between the powerful voice and saxophone solos of the leader, the liveliness of the guitar and an unstoppable rhythm section.
Miss Bee & The Bullfrogs had the opportunity to perform as opening act for artists such as Malted Milk, Nico Wayne Toussaint, or Nina Attal among others. They have been advised to participate to the Jazz Ascona Groovin' Up Project by Sax Gordon, winner of the AET My Choice Audience Award 2019.
The band just released their first EP and the public can look forward to a powerful blues night!
Miss Bee & the Bullfrogs
26.6 – 2.7 2022
First time at JazzAscona!
From:

France
Style:
Blues