NOLAN QUINN "DUSTY WEST"
Jonathan Maag, tenor sax | Matthieu Mazué, piano | Simon Quinn, doublebass | Brian Quinn, drums | Nolan Quinn, trumpet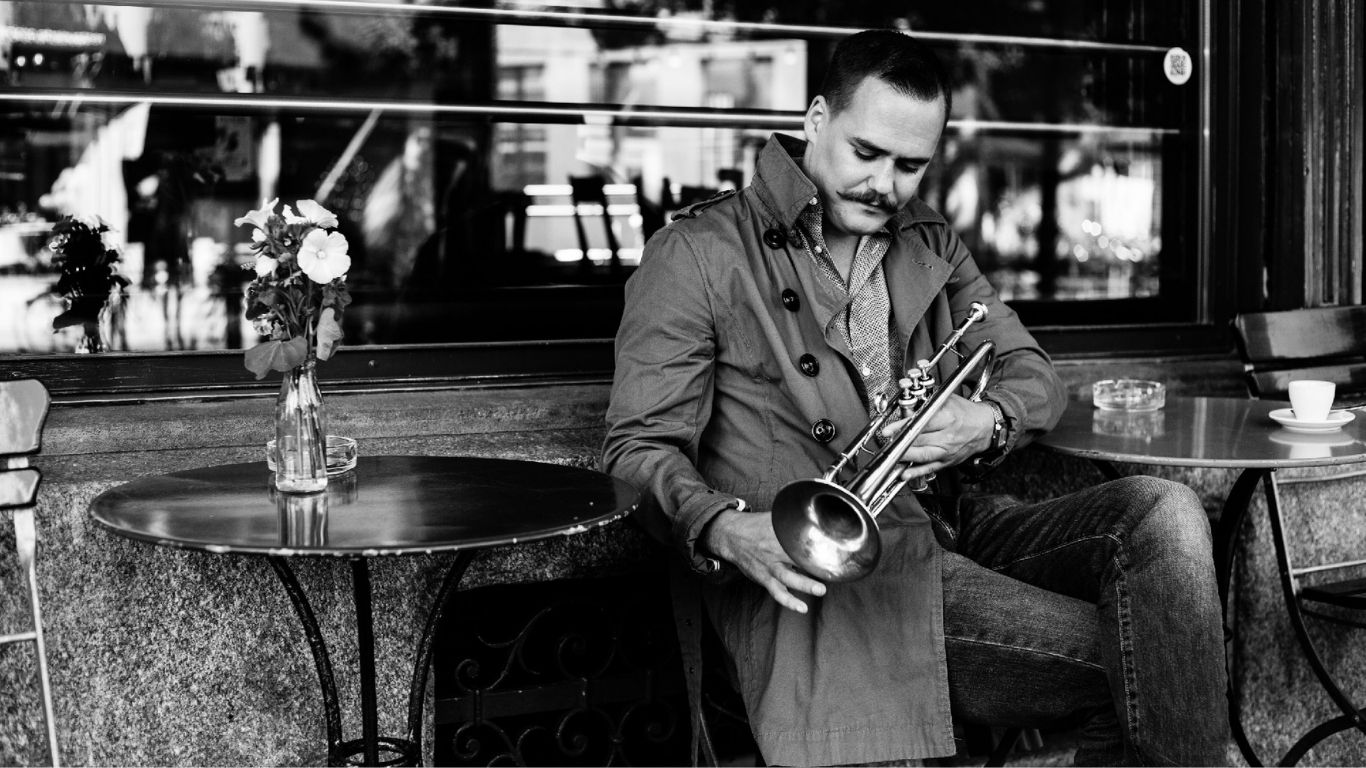 Nolan Quinn takes his "Dusty West" to Ascona
Nolan Quinn is a Swiss trumpet player, composer, and producer who has built himself a solid reputation both as tradition-conscious Jazz improviser as well as reliable and inspired all-round, cross-genre musician.
With the release of his debut album "Dreaming of a Place Unseen" (2014, Unit Records), his second album as a bandleader "Soothin'" (2017, Rhinoceros Jazz Records), and his latest production "Dusty West" (December 2019, Rhinoceros Jazz Records), he has been able to grab the interest of a broader audience.
As lead trumpeter he performs at Theater St. Gallen and Thunerseespiele. Not only concertgoers, organizers, and critics appreciate his musicianship: during the past four years he has been booked in over 100 different productions playing over 350 concerts internationally.
Nolan Quinn "Dusty West"
25.6 2022
First time at JazzAscona!
From:

Switzerland
Style:
Jazz