STEFANO DI BATTISTA
"MORRICONE STORIES"
Stefano di Battista, sax | Fred Nardin, piano | Daniele Sorrentino, double bass | Andre Ceccarelli, drums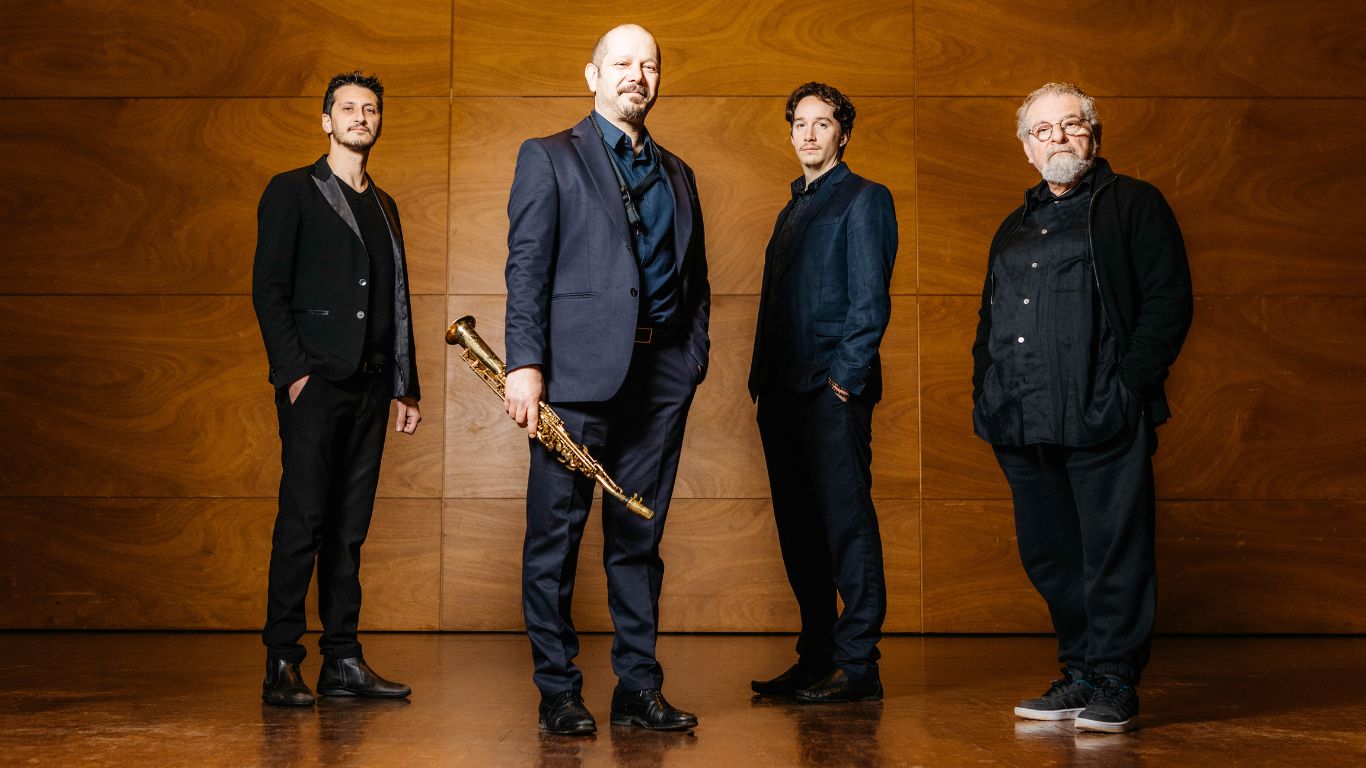 A magical night under the spell of Morricone's music presented to us by the great saxophonist Stefano Di Battista
He knew him, spent time with him and worked with him. The great saxophonist Stefano di Battista with his hommage to Ennio Morricone. This will be an incredible musical treat.
Morricone has its signature on more than 500 soundtracks, some very popular like, to mention a few: Love Circle,Once Upon a Time in the West, The Good, the Bad and the Ugly – all brilliantly and tastefully reinterpreted. Stefano di Battista has also made his own some less known tunes, such as Veruschka or What Have You Done to Solange? and Flora, a new composition gifted by the maestro to the saxophonist.
Originally from Rome, where he grew up listening to records by Art Pepper and Cannonball Adderley, Di Battista – in the 90s – moves to Paris where, spurred on by pianist Jean-Pierre Como, he quickly makes his name alongside drummer Aldo Romano, orchestra director Laurent Cugny, trombonist Flavio Boltro, pianist Michel Petrucciani and many more.
On the 27th of June, for the first time ever in Ascona, Stefano di Battista (alto and soprano sax) will perform accompanied by Daniele Sorrentino on double-bass, André Ceccarelli on drums and pianist Fred Nardin (with whom he co-wrote the arrangements and artistic direction of this project). Unmissable!
Stefano Di Battista
"Morricone Stories"
27.6 2023
First time at JazzAscona!
From:
Italy, France

Style:

Jazz