All the "spin-offs" from the New Orleans Jazz Orchestra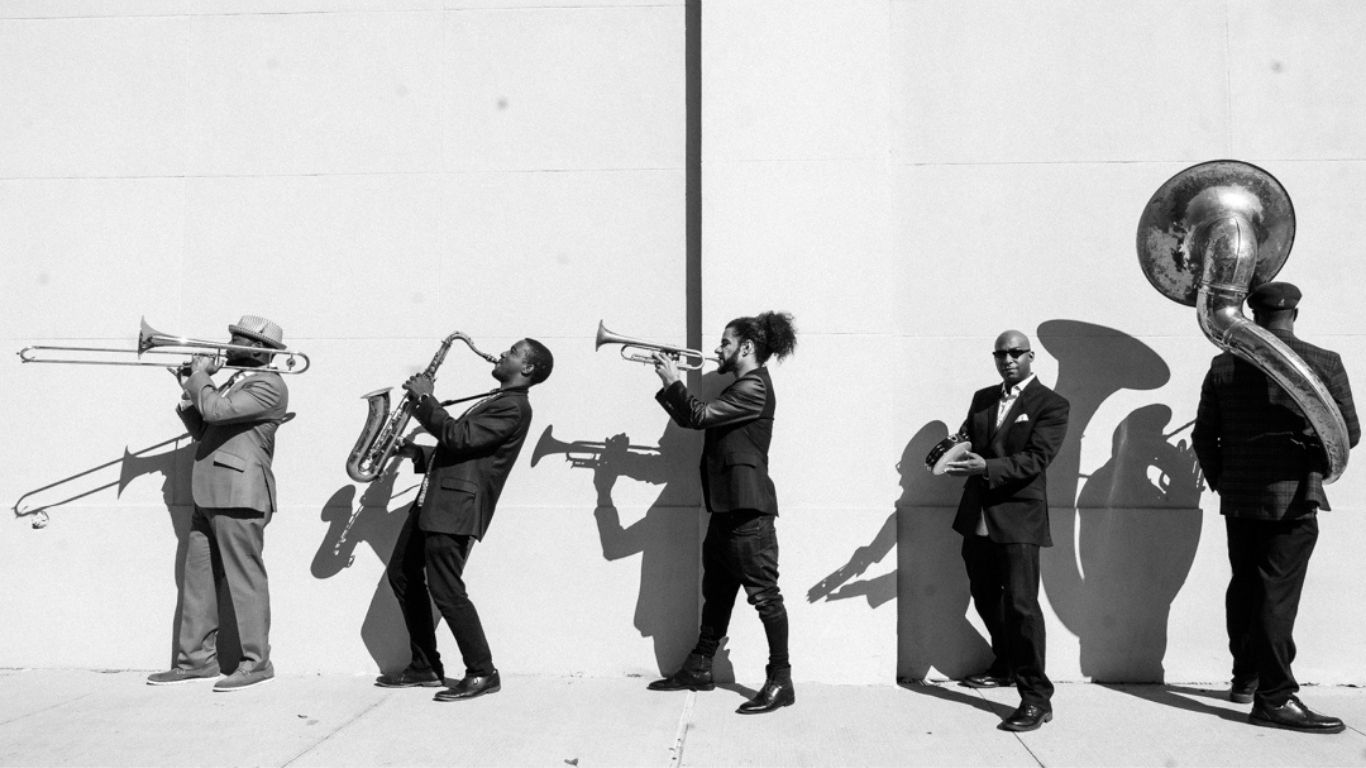 The New Orleans Jazz Orchestra will be featured again this year at JazzAscona. The 2010 Grammy award-winning ensemble conducted by Adonis Rose will give two concerts, both on the second weekend of the festival: On Friday, June 30 with special guest China Moses, the daughter of Dee Dee Bridgewater and internationally praised singer, and on Saturday, July 1 with a tribute to Brazilian music and its most significant composers.
The orchestra's musicians will also bring to life several musical "spin-offs."
Saxophonist Bryce Eastwood and trombonist and vocalist David L. Harris will be the joint bandleaders of their quintet (Eastwood-Harris Trad 5tet) presenting a traditional New Orleans repertoire. June 22, 23 and 25
Pianist Jesse McBride will lead Silver Breeze in a concert (on June 22) focusing on the music of the second half of the last century by composers of New Orleans such as Harold Batiste, Ellis Marsalis and Ed Blackwell. The repertoire is taken from the "Silverbook – Modern New Orleans Composers" edited by Harold Batiste.
With his band Afrogumbo percussionist, composer and bandleader Alexey Marti reveals his own personal approach to Latin jazz, mixing the musical traditions of Cuba and the bata spiritual percussion of West Africa with influences from the typical trad Jazz, second line, blues and funk from New Orleans. June 23, 24, 25 and 26.
Bassist, composer and arranger Amina Scott will present her own compositions and give a glimpse of her remarkable artistic personality with the Amina Scott Collective, which will bring together drummer Gerald Watkins, pianist Fredrick Sanders and saxophonist Ricardo Pascal. June 26 and 27.