Excellencies of our territory meet by the lake: please welcome the new Jazz Ascona labelled Gin Bisbino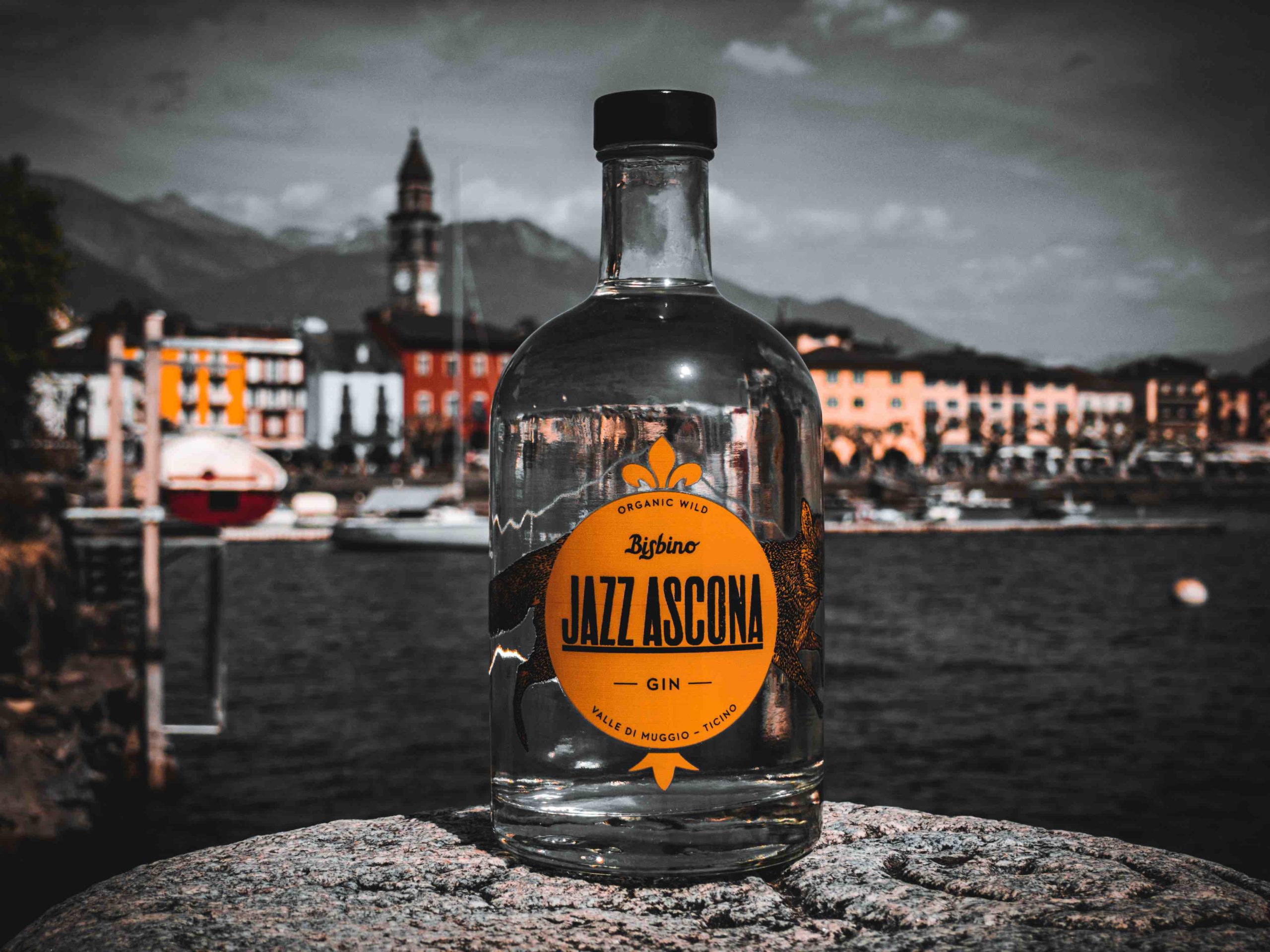 Jazz Ascona is happy to announce a new collaboration with Bisbino Sagl. This small Tessiner enterprise has decided to celebrate the 38th edition of Jazz Ascona by producing a personalized 50cl bottle of its renowned Gin, selected by the acclaimed magazine Falstaff as the second best London Dry in the world.
Bisbino is a young business ideated and run by for friends which, with lots of passion and a touch of madness decided, in 2016, to create the first ever Tessiner Gin. They decided on Sagno and the surrounding mountains of Valle di Muggio as their home and work base.
Gin Bisbino is a Swiss Gin produced in a traditional way in the Canton of Ticino.
The recipe uses aromatic herbs and flowers grown with care and passion in the historic gardens of Sagno, at the foot of Mount Bisbino.
Its herbaceous flavour and citrus aromas ensure a pleasant, fresh and delicate taste.
Bisbino's philosophy and ideas are perfectly embodied in this spirit: natural, intimately linked to its territory, certified organic and with a taste strongly influenced by the nature that surrounds it.