«If my music can be a pleasure to the listener, that is reason enough to play it.»
An ever-anticipated moment for fans, which in the past has rewarded musicians such as Pepe Lienhard, Raphael Jost, Bruno Spoerri, Franco Ambrosetti and the late Othella Dallas in 2019, the Swiss Jazz Award 2022 was given this year to the trumpeter Nolan Quinn. The award ceremony took place on Saturday, June 25 at the JazzAscona festival.
Born and raised in Lugano and known for his stylistic versatility and knowledge of the Jazz language, Nolan Quinn received his Master of Arts in Music Performance Jazz in Bern in 2014. Since then he has played over five hundred live concerts for a wide variety of productions and live broadcasts on television and radio, touring throughout Europe and the United States, and collaborating with leading instrumentalists and vocalists. He has been playing for many years with the Swiss Jazz Orchestra, the Swiss Army Big Band and in musical productions at the Theater St. Gallen and the Thunerseespiele. Nolan Quinn is also composing music for his own Jazz quartet and quintet, and has released three albums to date.
Nolan, at JazzAscona you will receive the Swiss Jazz Award 2022. What do the awards in general and this one in particular mean to you?
I welcome it with a lot of gratitude. The musical work that I have been able to accomplish so far, accompanied by countless friendships, has found in this very reward a gift that encourages me to continue and that I would like to dedicate in turn to all my colleagues who have given me their support over the years.
On Saturday you will perform with your quintet and present your latest production, Dusty West, from 2019, which has been highly praised by critics. How do you introduce it to an audience that doesn't yet know you and how does it differ from the previous two albums?
The repertoire we recorded in the album Dusty West is the result of the composition work I continued riding the wave of my previous Jazz productions. A renewed adventure, told in the musical language that is closest to my heart and that I never stop refining. It is very pleasing to see the appreciation by critics because, although I am rooted by intimate interest in the Jazz tradition, I have ventured very personal and stylistically diverse notes.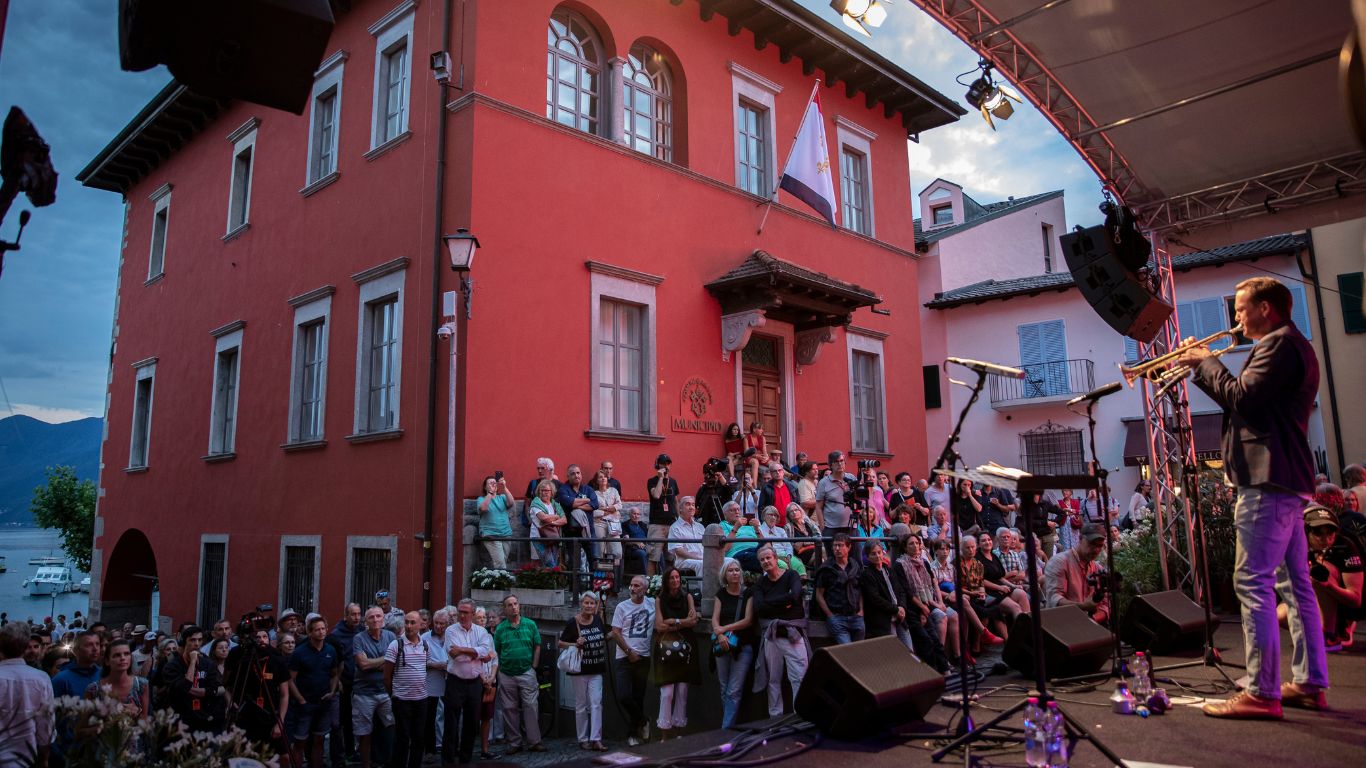 ©JazzAscona – Photo credit Gioele Pozzi
You're not only a trumpeter and composer, but also a producer, and in 2017 you founded your own record label, Rhinoceros Jazz Records. It seems that on Jazz one has to self-produce, self-promote, make do with a little bit of everything. How do you get by? Can you make a living from your music?
Making do on your own brings a lot of freedom. Certainly any collaboration that could somehow help me lighten my freelance work would be more than welcome! Beyond everything, however, if my music can be a pleasure to the listener, that is reason enough to play it.
How did you experience the pandemic and how did you emerge from it? Do you now have new projects in the pipeline? What is the battle plan for the near future?
There is no battle plan. In the Letter to the Hebrews, chapter 11, it says that faith is certainty of things hoped for and demonstration of things not seen. In this sense, the forthcoming musical repertoire is also already taking shape.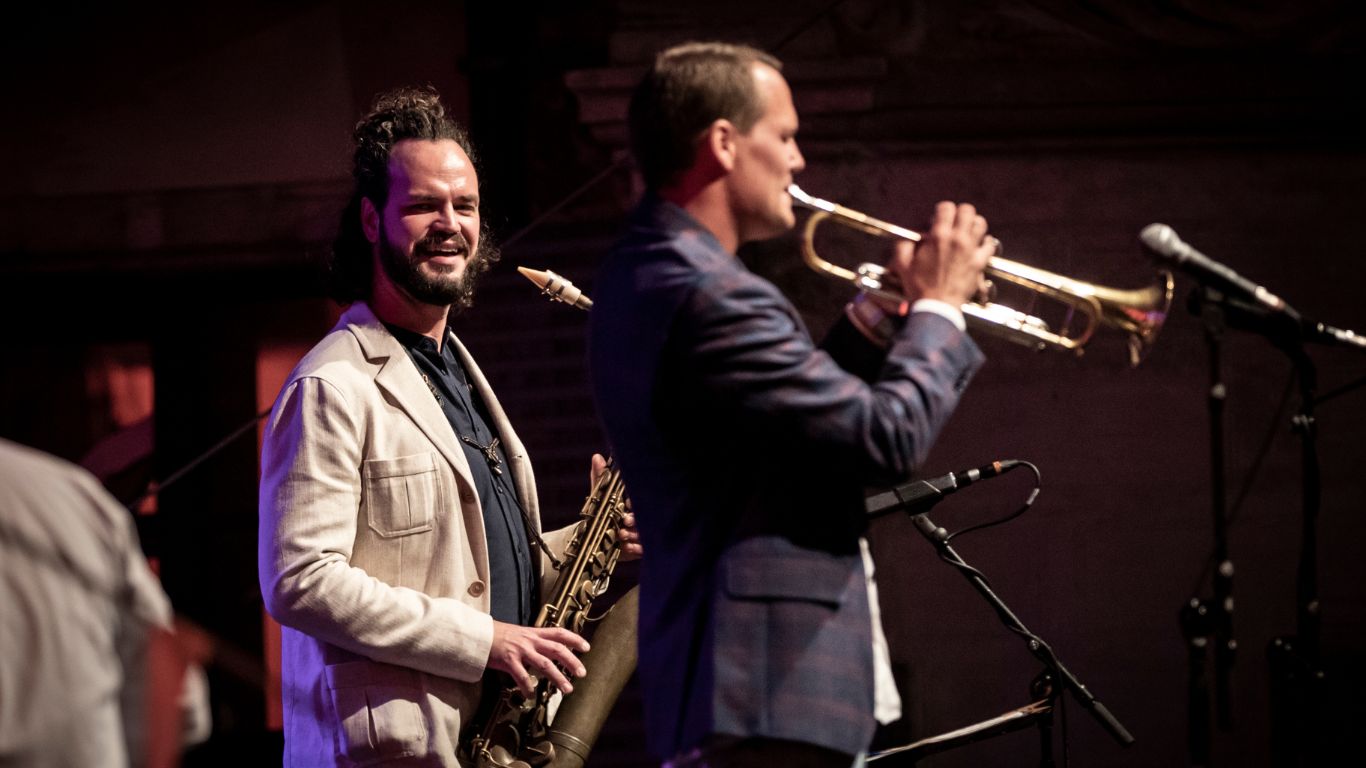 ©JazzAscona – Photo credit Gioele Pozzi
You were born in 1996 and started playing trumpet at the age of nine. What drew you toward Jazz music? And what were the experiences, encounters, and moments that most marked and shaped you?
Jazz has been with me since childhood, when I began listening to vinyl records. The Jazz trumpet can offer a wide range of sonorities that have no place in other areas of music. During a Jazz improvisation I find myself being both the composer and the performer, so a very personal and typical expression really makes a difference.
You've played with Paul Anka. What was the occasion and how did it go?
The concert I played with Paul Anka was at a tennis match at the Swiss Indoors in Basel. Certainly the acoustics in a sports stadium would give enough insights to write a book… Joking aside, the work I was doing as a trumpet specialist in highest register required sheer craftsmanship and utmost concentration.
How much time do you spend each day practicing your instrument and composition? How much does talent count and how much does work?
Good question! We all have talent, some for this, some for that, but for it to bear fruit it is better to put in the work. The intensity of creative work, whether practicing on the instrument or composing, fluctuates according to the engagements on the agenda and vice versa.
A life dream to be realized?
Now, I am serene that I have found the words to answer. Thank you!